POWERED BY:
14:55 Monday
28 March 2022 INSIDER • GOAL • IN-CYPRUS • PROPERTY • CYPRUS-IS • CAREER LIKE • GOING OUT • XRYSES SYNTAGES • ACTIVE • PHILGROUP NEWS & nbsp; SOCIETY & nbsp; INSIDER & nbsp; OPINIONS & nbsp; GOING OUT & nbsp; CULTURE & nbsp; SPORTS & nbsp; AUTO & nbsp; GOOD LIFE & nbsp; USEFUL & nbsp; PRINTED EDITION & nbsp;
< i class = "line3">
ARCHIKIEIDISEISPOLITIKITOPIKAPARASKINIOMEDIAELLADAKOSMOSEPISTIMIPERIVALLONTECHNOLOGIASYNENTEFXEISCHRYSES ETAIREIESKOINONIAEIDISEISKYPROS OF CHTHESANAGNOSTI HAVE LOGOEPISTOLESSYNENTEFXEISDIMOFILI IN INTERNETVIDEOSAFIEROMATAADVERTORIALINSIDEREPICHEIRISEISKYPROSBRAND VOICECAPITALFORBESBLOOMBERG OPINIONPROTAGONISTESKAFTI GRAMMICHRYSES ETAIREIESKARIERAAPOPSEISARTHRA IN "F" INTERVENTION IN "F" MESSAGE YOUR SKITSAO WORLD TWITTERGOING OUTTHINGS TO DOCINEMAMOUSIKIESTIATORIABAR/CAFETV ODIGOSTILEORASIPOLITISMOSKYPROSKOSMOSKRITIKESEKDILOSEISPROSOPAATHLITIKAPODOSFAIROMPASKETPARASKINIAELLADADIETHNIALLA SPORAPOPSEISSKITSOVIDEOSAUTONEAPAROUSIASIAPOSTOLESAGONESKALI ZOIFGEIADIATROFIEF ZINASTRACHRYSES SYNTAGESSYNTAGES SEFVIMA VIMACHRISIMAFARMAKEIAGIATROIAERODROMIALIMANIATILEFONAOPAPKAIROSSYNALLAGMALACHEIAAPPSPROSFORESENTYPI EDITION POLITIKITOPIKAPARASKINIOMEDIAELLADAKOSMOSEPISTIMIPERIVALLONTECHNOLOGIASYNENTEFXEISCHRYSES COMPANIES EIDISEISKYPROS OF CHTHESANAGNOSTI HAVE LOGOEPISTOLESSYNENTEFXEISDIMOFILI THE INTERN ETVIDEOSAFIEROMATAADVERTORIAL EPICHEIRISEISKYPROSBRAND VOICECAPITALFORBESBLOOMBERG OPINIONPROTAGONISTESKAFTI GRAMMICHRYSES ETAIREIESKARIERA ARTICLES IN "F" INTERVENTION IN "F" MESSAGE YOUR SKITSAO WORLD OF TWITTER THINGS TO DOCINEMAMOUSIKIESTIATORIABAR/CAFETV ODIGOSTILEORASI KYPROSKOSMOSKRITIKESEKDILOSEISPROSOPA PODOSFAIROMPASKETPARASKINIAELLADADIETHNIALLA SPORAPOPSEISSKITSOVIDEOS NEAPAROUSIASIAPOSTOLESAGONES YGEIADIATROFIEF ZINASTRACHRYSES SYNTAGESSYNTAGES SEFVIMA STEP FARMAKEIAGIATROIAERODROMIALIMANIATILEFONAOPAPKAIROSSYNALLAGMALACHEIAAPPSPROSFORES ENTERPRISES LTD BRAND VOICE CAPITAL FORBES BLOOMBERG OPINION PROTAGONISTS HOT LINE GOLDEN CAREER COMPANIES
EXCLUSIVE COOPERATION
TOGETHER WITH
Powered by
Next Previous EY: Overpayment of € 9.1 million for loans guaranteed by SKT HOME • INSIDER • CYPRUS • EY: Overpayment of € 9.1 million for loans guaranteed by SKT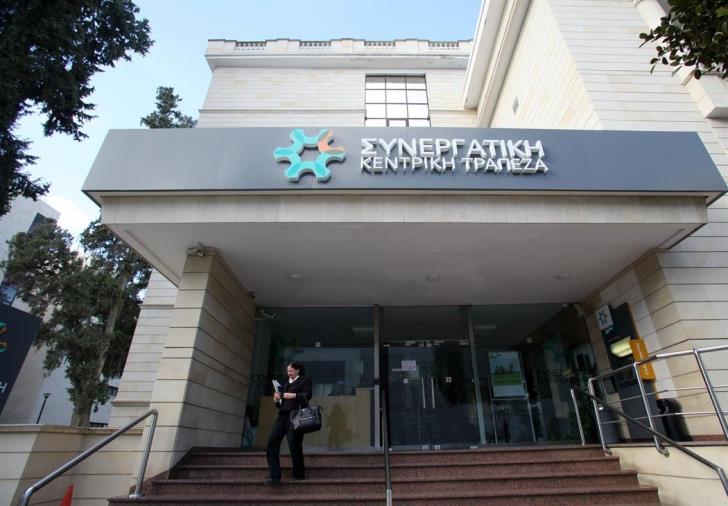 & nbsp & nbspInsider & nbsp; & nbsp;
Overpayment of € 9.1 million when repaying loans with government guarantee to the Cooperative Central Bank, the Audit Office finds in a Special Report on "Audit of General Accounting". & nbsp;
< p> The most important findings of the audit as reported in the report:
We have identified cases where the provisions of the laws and directives/circulars of the General Assembly regarding the documentation and control of receipts and payments have not been fully complied with .
We suggested the full observance of the laws and instructions/circulars or their modification, where necessary.
Κ.Δ.
We suggested the inclusion of relevant information in the financial statements of KD.
The laws on memorandum deductions in the salaries of Judges hired after the enactment of these laws were not implemented. We found that, during the repayment of loans with government guarantee to the Cooperative Central Bank, an overpayment of € 9.1 million was made, due to the fact that no audit was carried out. The bank, based on the opinion of its legal advisers, did not accept that there is an overpayment and the matter is before the Legal Service.
We suggested that the efforts to find a solution be intensified and, if this is not possible, that legal proceedings be initiated.
We found that the Central Bank of Cyprus imposes a negative interest rate on the Republic's cash and deposits from court cases that are in the possession of the Republic, but do not belong to it.
We suggested that, for the amounts that do not belong to the Republic, the possibility of discussing the matter with the Judicial Service should be considered and, if appropriate, it should be clarified that the relevant costs will be borne by the parties.