How do we deal with them when we try to lose weight?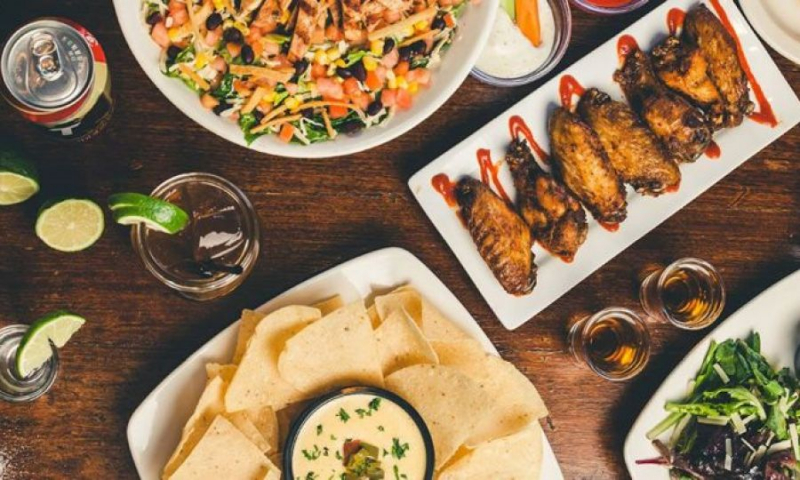 Photo by Tim Toomey on Unsplash
Let's face it, eating out is part of our lives. But restaurant meals are known to be high in calories and fat. How do we deal with them when we try to lose weight?
1. Before you start, check the online menu. Even if nutritional information is not available, considering your options before you arrive will help you make better decisions.
2. Do not assume that you are limited to exactly what is on the menu. Restaurants are often happy to cater to specific requests, e.g. to leave one or two ingredients behind.
3. If your plate arrives and is huge, ask to take half of it home with you right away. This way, you will be less likely to eat more than you need.
4. Learn the keywords. Prefer steamed, baked, grilled and avoid fried, breaded, sauteed, creamy foods on the menu.
5. Appetizers: Skip the bread baskets and chips. Not only will they not satiate you, but they are usually served with fatty dips such as butter, oil or guacamole. You can easily consume 500 calories and 20 grams of fat before proceeding to the main meal.
6. Soup: A Penn State study showed that consuming low-calorie soup before a meal could reduce your total calories by about 20%! The soup fills you up and keeps you from overeating the next meal. So start your meal with a broth based soup, such as chicken noodle or minestrone.
7.Main / Protein: The best choice is chicken breast or fish, grilled or baked. A thin steak is also a good choice. The trick is to ask questions. Is the chicken breaded? Do fish come in sauce? Is the steak cooked with butter? Dishes with sauces are not necessarily out of bounds but ask for the sauce on the side so you can control the amount you add.
8. Side Story: A good choice to complete your meal is a jacket potato or 1 slice of wholemeal bread, if any, as they are not baked in oil or butter.
9. Vegetables: Always order a salad with your meals or grilled vegetables, steamed or baked. A serving of vegetables is usually 50 calories or less, as long as it does not contain oil or butter. These will fill you up with fewer calories.
10. Dessert: Restaurant desserts often take up large portions, so always share them. Even mini desserts can contain up to 400 calories. Even if they are not on the menu, ask if they have fresh fruit. Sorbet is also a good choice.
Do I usually eat little before I go to dinner, right or wrong?
You have booked a big dinner, so skip the meal. As soon as you arrive at the restaurant, you have fallen head over heels in the bread basket! Two or three slices of bread later (with butter, of course), you've inhaled a few hundred calories – and you've not talked to the waiter yet. Instead, eat a light meal, such as a salad of chicken, vegetables, and a slice of whole wheat bread. Then, in the late afternoon, eat a small snack – a low-fat yogurt, a handful of almonds or a cube of low-fat cheese. This will keep your hunger under control and mean that you will not dive into the bread basket once it appears on your table.
Nutritional tip: Restaurant salads usually fall into the category of "healthy" options. They look healthy, but often contain up to 1000 calories! With some changes in your salad you can reduce calories. Avoid caramelized nuts, croutons, fried proteins and fatty cheeses. Instead, enjoy fresh vegetables, chopped fruits and grilled proteins such as chicken or shrimp or even beans. Sauces can easily add 450 calories and 40 grams of fat. Even low-calorie sauces can have more calories and fat than you might think, so always get the sauce on the side.
Learn this too: If you are new to cuisine, the healthiest are those that include a variety of fruits and vegetables such as Asian, Japanese, Middle Eastern, and even Thai food.
Chara Malioti
Clinical dietitian, specializing in Eating Disorders
Tel. 22256006, chara@projecthealth.com.cy
Project Xealth