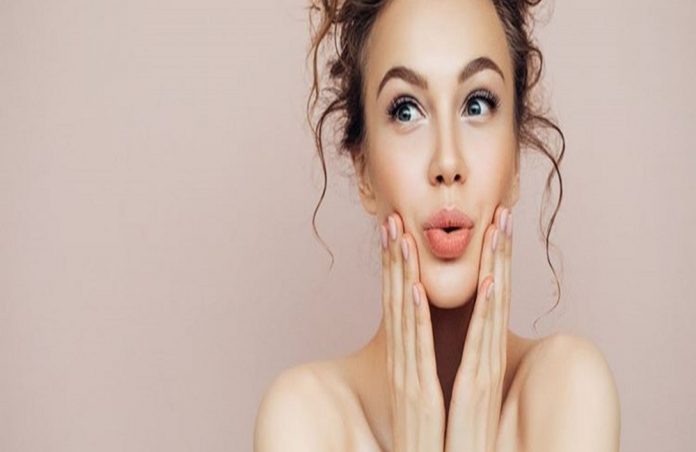 Why just grow up beautiful when you can grow up still looking new? These very simple movements will make you look radiant, youthful and full of freshness and energy every day.
He smiled
In a very interesting study that was done a few years ago, the researchers asked those who participated to estimate the age of different people by looking at their photo. The results showed that the estimates were more accurate in people who had a neutral expression, while those who were smiling seemed to most to be much younger than their actual age.
Take care of your eyebrows
As you grow older, full and well-designed eyebrows are the most effective way to give your face a firm shape (the contour of which is becoming more and more relaxed).
Use hand cream
You know that the hands are one of the first parts of the body that betrays your age. Apply a hand cream with SPF index daily to keep them soft and free of blemishes and freckles that make them look old. In addition, once a week exfoliate their skin by mixing salt with lemon juice and rubbing the mixture on the skin with a soft toothbrush.
Do not paint intensely
Avoid the heavy make-up that penetrates the wrinkles by emphasizing them and prefer a light moisturizing base and a little blush in a natural color that makes you look slightly flushed.
Exercise 4 times a week
It will not only help you maintain the ideal weight for you but it will also help you to have the right posture which is very important for your figure to look youthful.
Wear the right bra
As the years go by, our body is increasingly affected by gravity. By choosing the right underwear you can make your silhouette look younger than your real age.
Add color to your look
A garment or accessory in fiery red, bright yellow, vibrant green or any other intense shade will make you look instantly younger. It does not need to star in your look – one touch is enough. You have the same result by adding a sporty or more youthful accessory to an otherwise classic look.
Wear a lipstick in a soft shade
Red and dark lipsticks are very impressive, but somewhat "heavy" resulting in "weighing" your image as a whole. In addition, they make the smoker's wrinkles appear more intense, if you have any. On the contrary, a lipstick in a soft, natural shade makes the lips look more youthful and gives freshness to the face.
Cut your hair in layers
Many women prefer long or semi-long hair because they consider it to be younger than short. If you are also a fan of long cups, make sure they have layers to "soften" and flatter your face. Hair that is all the same length makes the features look heavier, making them grow.
Whiten your teeth
In recent years, the relationship between the image of the teeth and the youthfulness of the overall appearance has been studied in detail – which is why many experts combine the qualities of a dentist with an aesthetic doctor. A white smile immediately makes the face look much brighter and fresher. You can try the special whitening products at home or make an appointment with your dentist.