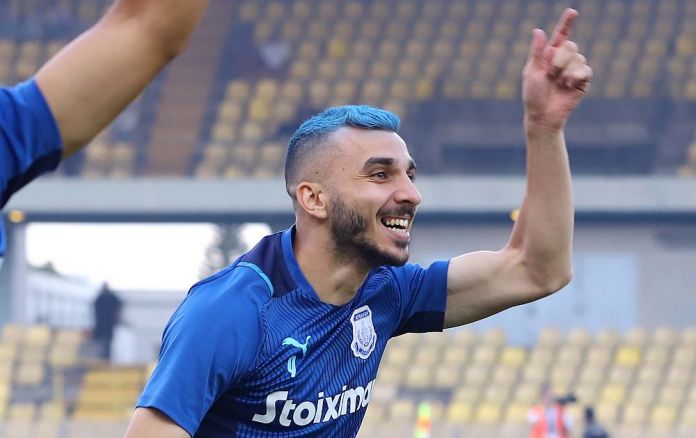 In it, based on information from Cyprus, it is claimed that its sale price is 1,000,000 euros and it is noted that it is not forbidden for the greens to give it. < In addition, they write that the team's coach, Ivan Jovanovic, "knows Pitta and considers him a capable footballer, but it does not appear that he has given an order for his acquisition".
The post mentions:
"Cypriot media write that Panathinaikos is definitely interested in the top scorer of the Apollon Limassol champion, Ioannis Pitta.
Ivan Jovanovic has close friends in Cyprus and is often associated with transfer scenarios on the island. Although in reality, during the time that the Serb is working at Panathinaikos, he has not been looking for a player from Megalonisos.
In recent days, rumors have been circulating that Jovanovic has singled out Apollon Limassol striker Ioannis Pita. The first scorer of the champion of Cyprus is a hot name in the Cypriot market and his share in the football stock market has marked… limit up.
Cypriot reports claim today (29/5) that they have confirmed information about Panathinaikos' interest in Pitta. They are not limited to the news, but they also make public Apollo's demands for the 26-year-old striker: 1 million euros.
before the expiration of his contract. Why Pittas is committed until June 2023 and until today avoids discussions for early renewal.
The amount is not considered prohibitive for the new data of Panathinaikos, but difficult PAE would spend it for such a player. Clearly, Jovanovic knows Pitta and considers him a capable footballer, but it does not appear that he has given the order to acquire him.
Pittas is not the classic "fundamentalist" »Area and is distinguished for its mobility. Last year, in 30 appearances in all competitions, Pittas scored 11 goals and shared 5 assists. He has been anointed international in 24 matches with the National Team of Cyprus and has found the net once ".
Like this:
Like Loading …