EUIPO report 16% admit to accessing content illegally, mainly to watch sports matches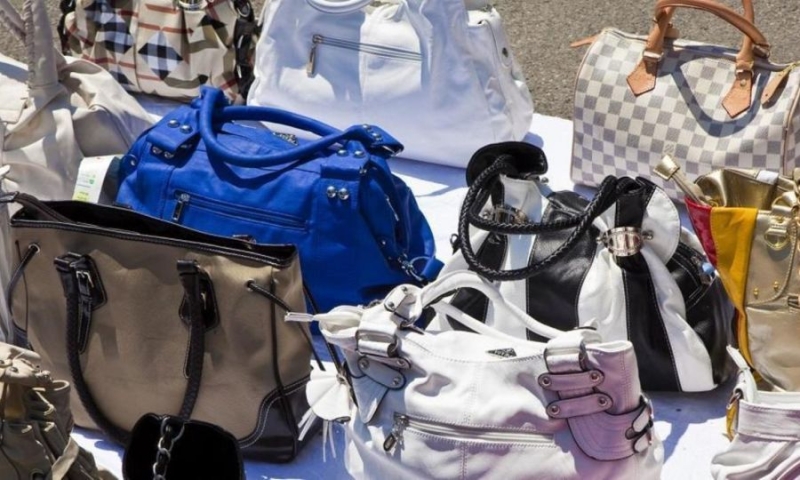 File photo.
16% of Cypriots admit to having accessed content illegally, especially when it comes to watching sports matches, the European Union Intellectual Property Office (EUIPO) says in a study report on citizens' perception of intellectual property issues. He adds that 54% of Cypriot consumers were not sure whether a product was genuine or not, while 17% reported that they had bought counterfeit products on purpose.
As stated, the report presents the findings of the 2023 study entitled "European Citizens and Intellectual Property: Perception, Awareness and Behavior" (IP Perception Study), and further highlights the findings of previous studies on the perception of intellectual property. 2013, 2017 and 2020.
The aim of the study was to gather insights into the attitudes of European consumers towards intellectual property, while a total of 25,824 online interviews were conducted from 30 January 2023 to 15 February 2023, involving residents of all EU member states aged 15 and over.
According to the study published on Monday, Europeans are increasingly aware of the risks and consequences of buying counterfeit products and accessing content from illegal sources, with 80% of Europeans believing that behind counterfeit products imitations are found by criminal organizations and believe that the purchase of such products destroys businesses and jobs, 83% of survey participants also believe that the purchase of such products supports unethical behavior, while two-thirds see it as a threat to health and safety and for the environment.
Regarding piracy, 82% of Europeans agree that obtaining digital content through illegal sources carries the risk of harmful practices (scams or content unsuitable for minors), however, despite these positive results, the study also reveals that 1 in 3 Europeans (31%) still consider it acceptable to buy counterfeit products when the price for the genuine product is too high, with this percentage rising to 50% in the case of younger consumers aged 15-24.
< p>It is added that 13% of Europeans report having deliberately purchased counterfeit/counterfeit products in the last 12 months, with this figure rising to 26% for 15 to 24-year-olds, double the EU average. while it drops to 6% in the 55-64 age group and below 5% in those 65 and over.
At country level, the percentage of consumers who have deliberately purchased counterfeit products ranges from 24% in Bulgaria to 8% in Finland, while apart from Bulgaria, the intentional purchase of counterfeit products exceeds the EU average in Spain (20%), Ireland (19%), Luxembourg (19%) and Romania (18%).
A reduction in the price of genuine products remains the most frequently cited reason (43%) for stopping buying counterfeit products, with the risk of a bad experience (poor quality products for 27% of respondents and security risks for 25% and penalties for 21%) are also key deterrents to consumers buying counterfeit products.
Uncertainty about authenticity is also on the rise, with almost 4 in 10 Europeans (39%) wondering if they have bought a counterfeit product, while half of young people (52%) said the same.
Disparities between Member States are also significant, with around a quarter of consumers in Denmark and the Netherlands (26%) saying they were not sure whether the product they bought was genuine, while the corresponding figure rises to 72 % in Romania.
Europeans also show uncertainty about the legality of the sources they use to access online content, with 41% questioning whether a source they accessed was legal or not.
In his remarks, EUIPO Executive Director Christian Archambeau said that the latest edition of the Intellectual Property Perception Study provides new relevant information on people's perception of intellectual property right infringement, while once again underlining the need to support consumer protection, also confirming positive developments in awareness and availability of digital content from legal sources.
According to the study, Europeans are generally opposed to the use of pirated content, with 80% stating that prefers to use legal sources to access online content as long as an affordable option is available.
It states that almost 9 out of 10 people know of at least one legal option to access content in their country and over 4 out of 10 Europeans (43%) have paid to access, download or watch streaming content that copyrighted by a legitimate service in the past year, however, a large majority of Europeans (65%) consider piracy acceptable when content is not available on their subscription service.
Furthermore, 14% of Europeans admit to having intentionally accessed content through illegal sources in the last 12 months, a figure that rises to 1 in 3 (33%) for 15 to 24-year-olds, particularly in the case of surveillance sports events through the use of illegal streaming devices or apps.
The percentage of people accessing pirated content also varies by country, ranging from 9% in Finland and Denmark to 22% in Malta .
Improving affordability and having more choices of content from legitimate sources are the most cited reasons for moving consumers away from pirated content, the Bureau's announcement concludes.
< iframe width='300px' height='500px' src='https://www.adstorebluebird.cy/api/banner/ServeBanner?zoneId=2734' frameborder='0' scrolling='no'>