Kotsovolos celebrates and offers three days full of offers
3… Kotsovolos stores
2… years in Cyprus
1… unique destination
Although with only two years of presence in Cyprus, Kotsovolos managed to enter thousands of Cypriot homes, gaining the trust of the world.
Where can one find Kotsovolos and see its products? Of course in one of its three state-of-the-art stores in Nicosia, Limassol and Paphos, where the experienced and qualified staff are there to serve you and answer all your questions.
What can someone find in Kotsovolos? Endless choices in home appliances and technology products, combined with the leading services for complete solutions provided.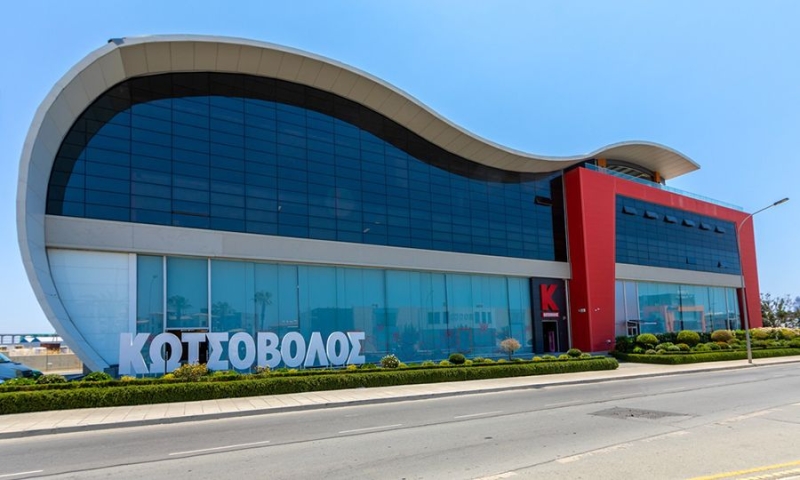 This is Celebration. This is Kotsovolos
And if the above did not convince you, let us tell you that Kotsovolos is celebrating its two years of presence in Cyprus with a three-day offer that no one should miss.< /p>
From September 28 to 30, Kotsovolos will offer a 30% discount in all categories, while making your purchases with Bank of Cyprus cards earns you five times the reward points. Also, surprises and competitions every day will be held in each of its stores.
And that's not all. On Saturday, September 30, an all-day party will be held in all 3 of its stores, with everyone welcome to visit them and celebrate with the people of Kotsovolos, enjoying all the happenings that will take place.
And because you can't have a party without music, there will be a live link at the Nicosia store from 11:00 a.m. to 1:00 p.m. Anyone who wants will be able to enjoy them up close at the Nicosia store.
A three-day event full of surprises and offers that you don't want to miss!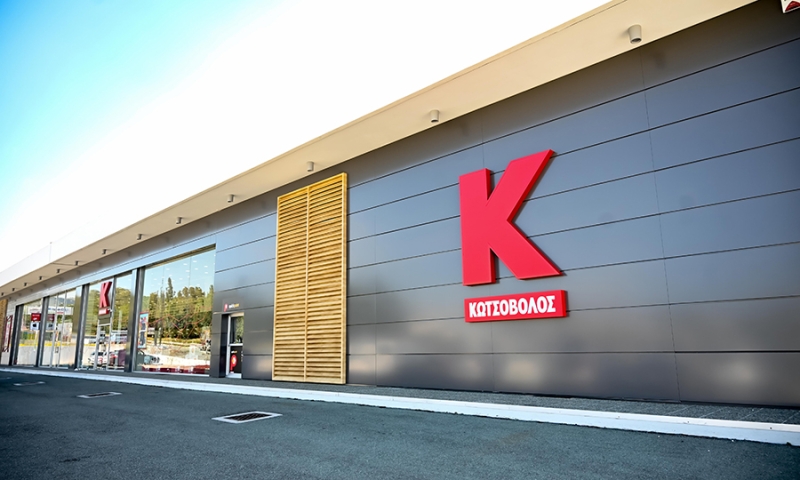 But what did Kotsovolos bring to Cyprus these two years?
Now who doesn't want speed during their payments?
Kotsovolos offers speed to consumers, both in their payments and in their receipts, with services that promise flexibility in the payment method, safety and speed in the method of receipt through Quick Points, immediate and fast repair through the Service Point and the Fix &amp service ; Go, but also advanced technological capabilities that will make you interact with the product you want and quickly discover its top features that will fascinate you.
Unique experiences
Every corner of Kotsovolos offers a new and unforgettable experience to the consumer.
Configured gaming areas with the most high-end equipment and young design to enjoy your stay in the store and an additional special area to test smart home appliances, discovering in real time and highly simulated space, what it is like to live and enjoy living in a home, easily and smartly.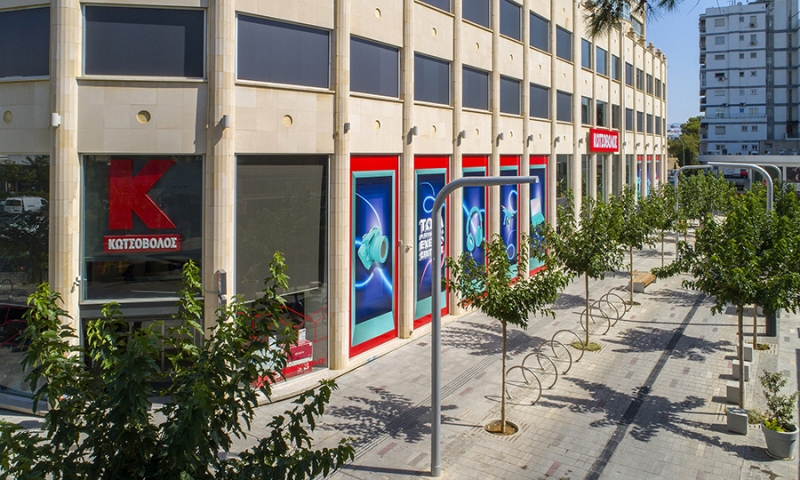 Together for a Better Life
Kotsovolos takes care on every occasion and in every way to make people's lives better. During these two years of its presence in Cyprus, it seeks through corporate social responsibility programs, but also through its quick reaction in emergency situations, to come a step closer to its goal.
Thus, with the program "Technology without Barriers", the company makes technology accessible to everyone in its physical stores as well as in its eshop, making it easier for people with disabilities to have a Better Life.
At the same time, the company strengthened the work of the SupportCY network of the Bank of Cyprus, while with the dynamic participation of the people it cooperates with the All-Cypriot Volunteer Coordinating Council and the Paraplegics Organization of Cyprus, so that it is practically next to our fellow human beings who are in need.
Finally, it takes care of the planet, making all three of its stores work as recycling stations for electrical appliances.
The work of Kotsovolos does not stop here and the company continues to look for ways and solutions for a A better world where we all belong.
Click here and see the happenings, offers and surprises of the entire 3-day celebration.
This is a celebration.
This is Kotsovolos.
< iframe width='300px' height='500px' src='https://www.adstorebluebird.cy/api/banner/ServeBanner?zoneId=2734' frameborder='0' scrolling='no'>