Whimpies, Farmer's Tavern, Romantzo, Pagratios, Abiance Cafe, Paradise Place, are just a few of the shops we will always have in our hearts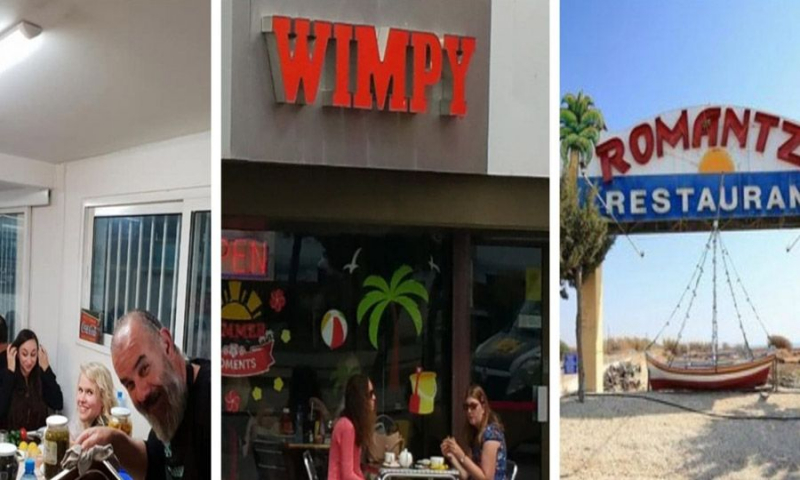 Restaurants, taverns and other eateries that no longer exist, some for years, but people still miss them.
20 people from almost all the provinces of the island, dig up memories and share with us delicious stories of the past, from their favorite hangouts.
Whimpies in Limassol, Farmer's Tavern in Nicosia, Romantzo in Ormideia, Pagratios in Miliou, Abiance Cafe in Larnaca, Paradise Place in Pomos, are just some of the shops that we will have in our hearts forever, since they gave us beautiful memories!
I remember when my parents and I used to go to Wimpy, on Makariou Avenue, in Limassol. It had characteristic red chairs and tables glued to the wall and floor. It was the first form of burger I remember. It was my pleasure to order a cheeseburger with potatoes and a chocolate milkshake. It had typically tall containers for ketchup and mayonnaise, which I often pushed hard to pull out and threw at myself and mom yelled. Lefkios Sergidis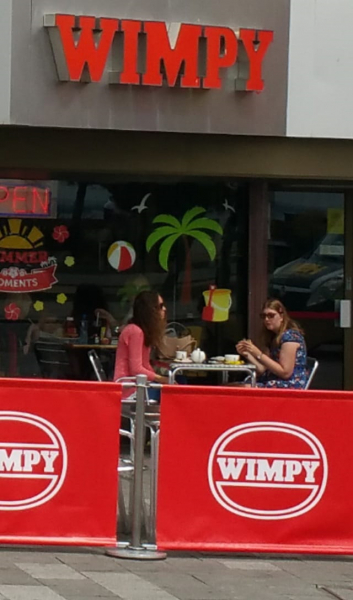 Who forgets Wimpy? (photo: Andreas Andronicou / Once Upon a Time in Limassol)
I have fond memories of many shops that closed, such as Karvonomagiremata (Ledra), El Pueblo (Aglantzia), Pizza Inn (Evagorou), Da Capo, Le Cafe and Mondo in Makariou, El Torito (Kallipoleos) the Dairy Queen (Evagorou & Discography) and Stripes (Discography). But with nostalgia I remember Mint & Cinnamon Bistro (Onosagorou), since it was much loved! In fact, the one next door was also by the same owner and was higher. Christodoulos Mougias
I was a Browns overnight guest and I definitely miss going there early in the morning for soup or chicken katsiatore. Apart from the fact that the owner was a close friend of mine, we have to admit that Browns had delicious dishes and that it was the only shop in Nicosia that was open until dawn. I have very fond memories of this particular hangout. Dimitris Tokaris
I miss a lot of restaurants. Depending on how far back you want to go. From the beginning of the 90's when we made our first "outings" in the fast food restaurants of the time, until the end of the decade when the midnight restaurants played a double role. To satisfy our hunger and absorb the "vinegar". From the Big Boy to the Dairy Queen and several smaller decadents in the Piccadilly area, the restaurant I remember most is Esquin. Behind Amanda's, between Legion and Neron, it was always the beginning and the end of the night. Flirting, quarrels, fights, laughter all started from there. Marinos Angelidis
What to remember first; The after club spot Browns with the best margarita pizza, the Quick Stop with the best submarines and burgers or the tavern Irini in Strovolos with the best food and the top patties? Stavris Frangou
I vividly remember Blinkers as it had good food and left me with fond memories, but also the Big Boy with the perfect burgers, in the city center, where the whole of Nicosia frequented. Anna Hadjikonstantinou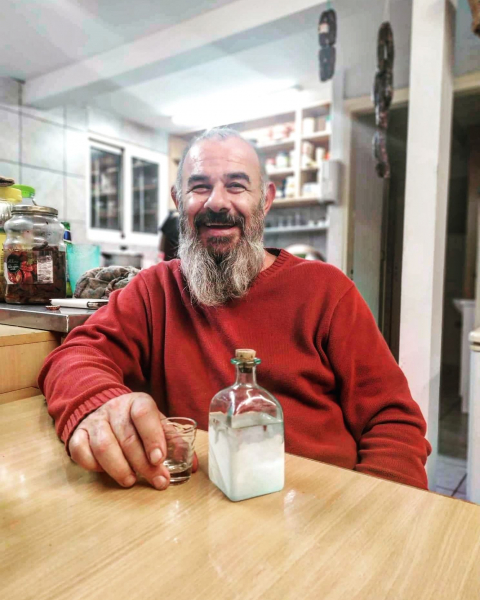 Andros, a legendary figure, in the Farmer's Tavern
Who can forget the almost private bites in the Tavern of the Farmer, on the street of Halepiana, in Nicosia. With a special menu that changed every week, Andreas offered a special hospitality to the 3-4 companies that were "squeezed" in his abacus. Apart from the grill, the oven, the pot and the pan, everyone had something to say about the huge collection of beers in the fridge! Michalis Michailidis
90s was the middle of the Changs restaurant in Montparnasse, Nicosia. Special atmosphere and vibe. It was Chinese that taught me Chinese! With its round, spinning tables, its boring Baroque decor and its owner (I think they called her Susan) with her stern demeanor. A little dark, a little ethnic, a little chinese, a little cantonese and a little jezis khan in the inn! He was stupid! Popi Vaki
If I had to choose a restaurant that I miss from my hometown, Limassol, I would choose Gala Luna. The authentic Italian restaurant has left an era in the 90's, almost for a decade! In the area of the air in Limassol and specifically under the famous apartment building of KANIKA, was the famous Gala Luna that we frequented there as a family. I would give everything to enjoy his food again in his beautiful place, where with the welcome came fresh aromatic garlic butter with hot buns! Neophytos Aristidou
The Abiance Cafe in Larnaca. Central cafe next to the Pancyprian High School of Larnaca, a student hangout mainly, directly connected to my carefree student years in the late 90's. Maybe it is not so much the space as the memories and the carelessness of our student years. Michalis Christodoulou
The Paradise Place in Pomos, Paphos, with the divine sunset has been unforgettable for me. It was not a classic restaurant. Serve mostly bites, however what he served was delicious and delicious! Georgia Messiti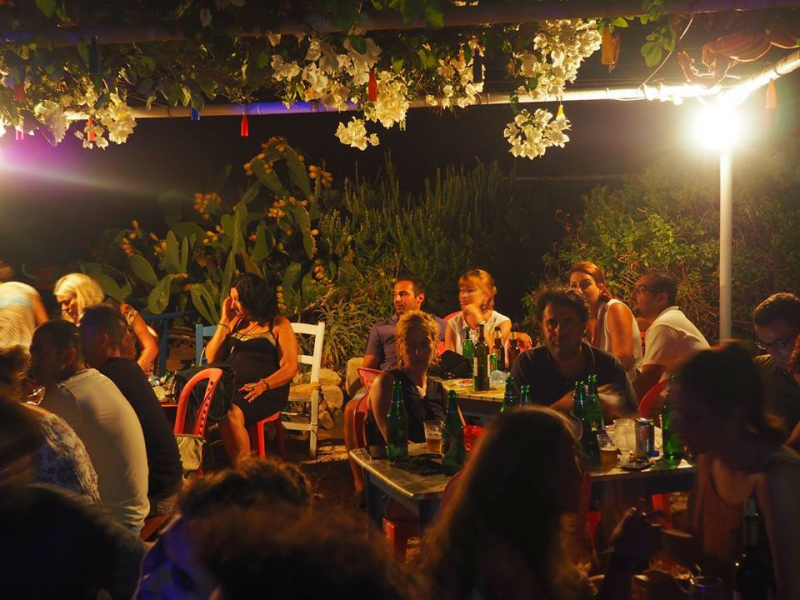 Paradise Place, for the most beautiful sunsets
Once upon a time there was the Romantzo, in Ormidia, which was located in the port of the village. During the day we went by bicycle, and there was a lot of young people, since there is a beach, while there used to be a platform in the middle of the port. On weekends, in the evenings he had bouzouki and singers. Evangelos Stampolis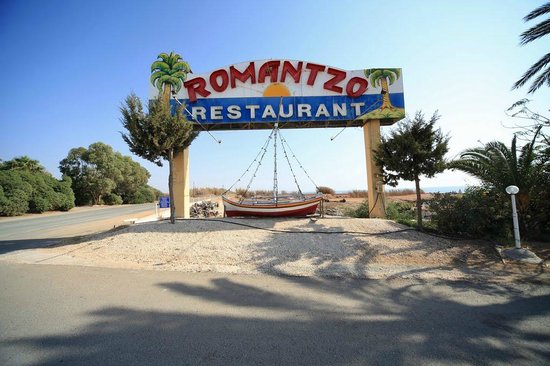 All that was left was the oversized sign
Pagratios in Miliou was a tavern that we loved not only for its picturesqueness and beautiful friendly environment, but also for the fresh products he used in his kitchen. The meat and vegetables were all delicious and most of its own production. Natasha Alexandrou
The tavern of Pampos in Agios Dometios, with the incredible endless appetizers, picturesque and with a very friendly environment. Unforgettable was the ice cream with the pomegranate that served for the finale and cleaned our palate and the turbidity from the zivanias. Aphrodite Skins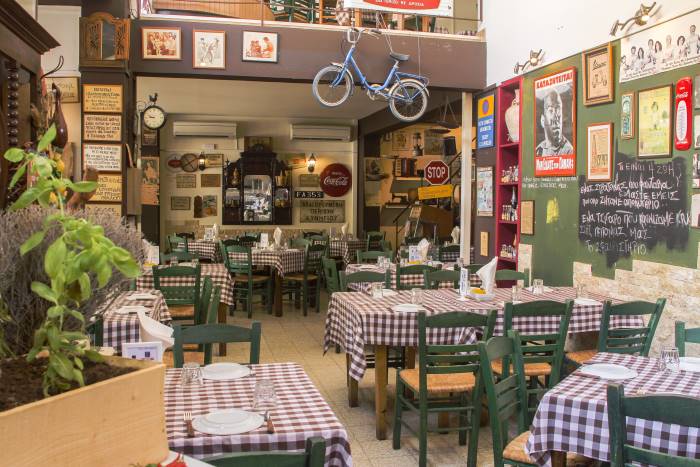 Pampos tavern, noon and evening
Skewers The President. As long as he puts lettuce and potatoes in the wrapper, without having to make a vow to please. Manos Gryparis
Wimpy on Makariou Avenue, Limassol. All the food was incredibly delicious, without being gourmet in terms of quantity or appearance and without addressing the high class. It gathered all the youth then in the 80's. Christos Charalambous
Kraion steak house, in Larnaca. A wonderful mansion with amazing cuisine and very affordable prices, since then -a young couple with my husband- we had our first romantic dates for food … maybe that's why I miss it with love. Anna Ttoulou-Zachariou
Amigos was our hangout in Glyfada and when we came to Cyprus it opened here as well, unfortunately not for long. I miss that! Excellent Mexican food and courtesy (and that is sometimes missing). Angeliki Athanasiadis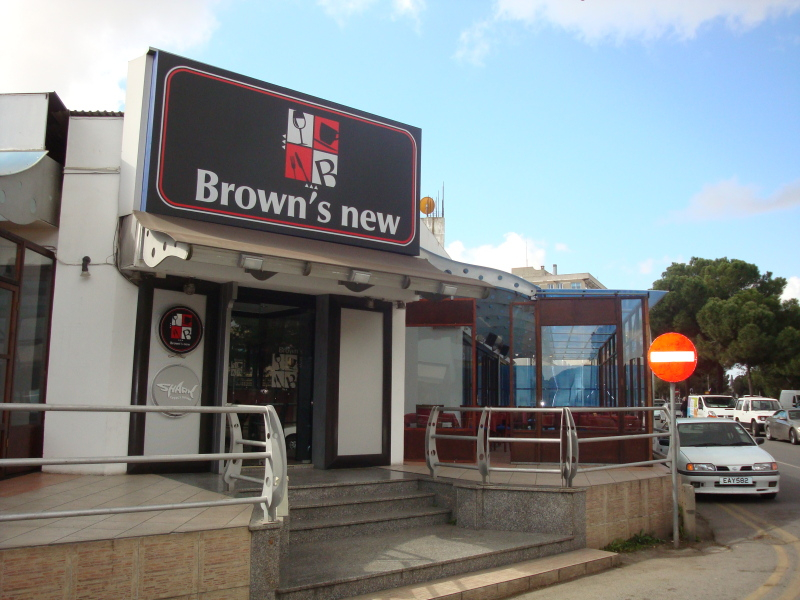 Unforgettable moments in the Browns
BROWNS and MILANO I remember vividly. When I went to the taverns where we played music in the evenings, we ended up BROWNS or MILANO to eat or drink coffee and relax. I remember they closed at 7 in the morning. Panagiotis Christodoulidis