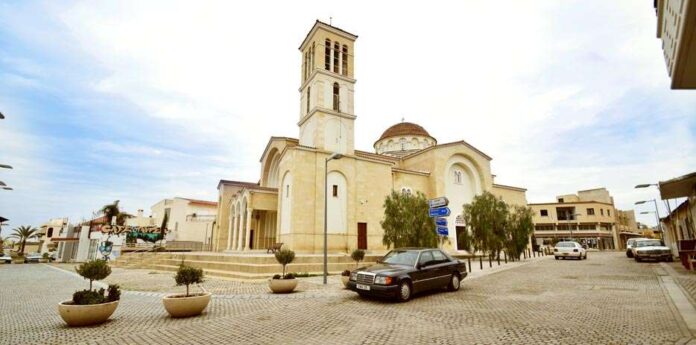 A hospital worth 5 million euros and an area of ​​3.5 thousand square meters is coming to the village of Akaki
What the deputy president of K.S. reported to 24H. Akakiou, Mrs. Eleni Georgopoulou
The new project that is being feverishly prepared in the village of Akaki, in the Nicosia District, will cost five million.
It is about the village hospital, "a project we have been asking for for many years", the deputy president of K.S. Akakiou, Mrs. Eleni Georgopoulou. In her statements to 24H, she said that "the project is expected to be completed within 2024, specifically around May-June. It will be called Akaki Health Center, it will not have patients, only doctors who will examine during the day. It covers an area of ​​3.5 thousand square meters and as he told us it is a step forward for Akaki. For now it will have personal doctors and a few other specialties that we have requested. Our big sponsor is Andreas Hatzigiannis".
SPUDAEIS DISCOVERS IN AKAKIS, A SEPARATE VOTING, THE HORSE RACECOURSE
A great discovery which even made the rounds of the internet, is a special mosaic, the Hippodrome with Chariots, which as Mrs. Georgakopoulou told us "there are ten in the world, but this one is of a much higher quality, from the 4th century AD. It was found in the area of ​​Halopetra, by Dr. Phryni Hatzichristofis, and it is worth saying that it is the first time that something like this has been found in the center of Cyprus, specifically in the village. The excavations in the surrounding area are continuing".
RESTORATION OF OLIVE MILL AND FLOUR MILL
Akaki is proceeding with the restoration of an old Mill, where according to Mrs. Georgopoulou "it is for an olive mill and flour mill from the last century, which we are restoring in the village. It is located on Liperti Street, next to the Church of the Archangels. This project will be completed in a few months".