Toyota's global production reached 300 million cars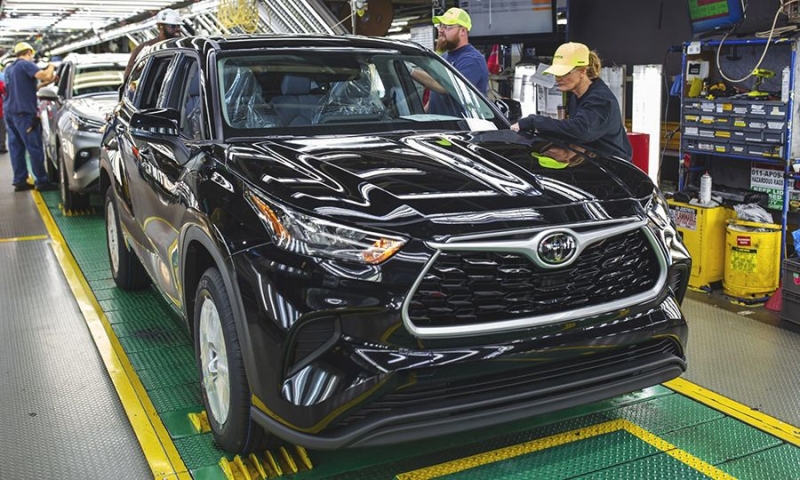 Toyota Motor Corporation (TMC) recorded a cumulative global production of 300 million cars, including cars produced for September 2023.
This figure was achieved 88 years and two months after Toyota's first automobile, the Model G1 truck, was produced in August 1935 by the Automobile Production Division of Toyoda Automatic Loom Works, Ltd (later Toyota Industries Corporation).
The model with the largest overall production is the Corolla, with the Corolla line having a cumulative global production of 53.399 million (by the end of September 2023).
President and Master Driver Akio Toyoda and President Koji Sato commented on this impressive milestone:
President and Master Driver Akio Toyoda :
«Kiichiro Toyoda said: "The car industry is something that everyone does together." I think this number of 300 million is a testament to the hard work every day of all our colleagues at Toyota, our suppliers and dealers, all other stakeholders, and all those who came before us. Of course, our story does not start with the complete construction of the first car. The founding members faced repeated failures in building the original prototypes, yet they were undeterred and continually built new prototypes again and again, and their efforts led to today's Toyota, in these repeated early efforts lies the beginning of our History. Toyota has faced various risks and challenges time and again till date. Every time, however, what saves us and motivates us are the customers who love Toyota cars. I think this car production figure speaks to our millions of customer stories. It is our customers who chose Toyota cars as their partners and through their own stories we are inspired and can continue to build cars to this day. The gratitude I feel towards them comes from the depths of my heart. I love cars too and together we will continue to build cars, one at a time with an emphasis on detail and attention and always together with all our colleagues, with whom we share the same love for cars'.
Toyota President Koji Sato
"I want to express my sincere gratitude to the customers who chose Toyota cars and to those who built each car with heart and soul, as well as to our suppliers and dealers, who delivered them with care, and to all other stakeholders and our partners. I believe that this number of 300 million units could only be achieved with the tireless effort of colleagues throughout the company, from the design and engineering of components and vehicles, to production, supply chain, sales and service, to combination with those working to support each step. All our colleagues overcame countless challenges. In recent years alone, there have been many natural disasters such as the Great East Japan Earthquake, and unforeseen events such as wildfires, or the COVID-19 pandemic, and chip shortages. Whenever we faced the risk of not being able to build cars, everyone worked together to restore or adjust production. Rest assured that we will never forget all those who have supported our automotive industry and will give our all to build better and better cars, bringing smiles to the faces of our customers."
< iframe width='300px' height='500px' src='https://www.adstorebluebird.cy/api/banner/ServeBanner?zoneId=2734' frameborder='0' scrolling='no'>