POWERED BY:
00:27 Friday
25 March 2022 INSIDER • GOAL • IN-CYPRUS • PROPERTY • CYPRUS-IS • KARIERA LIKE • GOING OUT • XRYSES SYNTAGES • ACTIVE • PHILGROUP ΕΙΔΗΣΕΙΣ & nbsp; SOCIETY & nbsp; INSIDER & nbsp; OPINIONS & nbsp; GOING OUT & nbsp; CULTURE & nbsp; SPORTS & nbsp; AUTO & nbsp; GOOD LIFE & nbsp; USEFUL & nbsp; PRINTED EDITION & nbsp;
ARCHIKIEIDISEISPOLITIKITOPIKAPARASKINIOMEDIAELLADAKOSMOSEPISTIMIPERIVALLONTECHNOLOGIASYNENTEFXEISCHRYSES ETAIREIESKOINONIAEIDISEISKYPROS OF CHTHESANAGNOSTI HAVE LOGOEPISTOLESSYNENTEFXEISDIMOFILI IN INTERNETVIDEOSAFIEROMATAADVERTORIALINSIDEREPICHEIRISEISKYPROSBRAND VOICECAPITALFORBESBLOOMBERG OPINIONPROTAGONISTESKAFTI GRAMMICHRYSES ETAIREIESKARIERAAPOPSEISARTHRA IN "F" INTERVENTION IN "F" MESSAGE YOUR SKITSAO WORLD TWITTERGOING OUTTHINGS TO DOCINEMAMOUSIKIESTIATORIABAR/CAFETV ODIGOSTILEORASIPOLITISMOSKYPROSKOSMOSKRITIKESEKDILOSEISPROSOPAATHLITIKAPODOSFAIROMPASKETPARASKINIAELLADADIETHNIALLA SPORAPOPSEISSKITSOVIDEOSAUTONEAPAROUSIASIAPOSTOLESAGONESKALI ZOIFGEIADIATROFIEF ZINASTRACHRYSES SYNTAGESSYNTAGES SEFVIMA VIMACHRISIMAFARMAKEIAGIATROIAERODROMIALIMANIATILEFONAOPAPKAIROSSYNALLAGMALACHEIAAPPSPROSFORESENTYPI EDITION POLITIKITOPIKAPARASKINIOMEDIAELLADAKOSMOSEPISTIMIPERIVALLONTECHNOLOGIASYNENTEFXEISCHRYSES COMPANIES EIDISEISKYPROS OF CHTHESANAGNOSTI HAVE LOGOEPISTOLESSYNENTEFXEISDIMOFILI THE INTERN ETVIDEOSAFIEROMATAADVERTORIAL EPICHEIRISEISKYPROSBRAND VOICECAPITALFORBESBLOOMBERG OPINIONPROTAGONISTESKAFTI GRAMMICHRYSES ETAIREIESKARIERA ARTICLES IN "F" INTERVENTION IN "F" MESSAGE YOUR SKITSAO WORLD OF TWITTER THINGS TO DOCINEMAMOUSIKIESTIATORIABAR/CAFETV ODIGOSTILEORASI KYPROSKOSMOSKRITIKESEKDILOSEISPROSOPA PODOSFAIROMPASKETPARASKINIAELLADADIETHNIALLA SPORAPOPSEISSKITSOVIDEOS NEAPAROUSIASIAPOSTOLESAGONES YGEIADIATROFIEF ZINASTRACHRYSES SYNTAGESSYNTAGES SEFVIMA STEP FARMAKEIAGIATROIAERODROMIALIMANIATILEFONAOPAPKAIROSSYNALLAGMALACHEIAAPPSPROSFORES ENTERPRISES LTD BRAND VOICE CAPITAL FORBES BLOOMBERG OPINION PROTAGONISTS HOT LINE GOLDEN CAREER COMPANIES
EXCLUSIVE COOPERATION
TOGETHER
Powered by
Next Previous 39% of Estia's applications were not rejected, 543 objections were approved HOME • INSIDER • CYPRUS • 39% of Estia's applications were not rejected, 543 …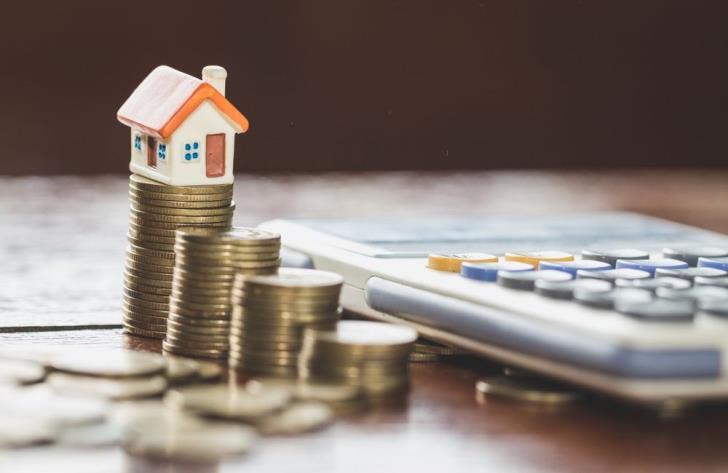 & nbsp & nbspInsider/ΚΥΠΕ & nbsp; & nbsp;
The percentage of applications for the Home Plan that have not been rejected rose to 39%, said & nbsp; the head of the Home Plan at the Ministry of Labor, Welfare and Social Insurance Marios Savvidis, while expressing the assessment that with its completion examination of all objections submitted, this percentage will increase to around 45% to 50% & nbsp;
At the same time, he stated that 2,470 objections have been submitted for the rejection of their application, of which 543. have been approved so far. Savvidis said that out of the total of 6,398 applications submitted, 922 have been approved, another 814 applications relate to special cases (ineligible, unsustainable), and have been sent to the Ministry of Finance, while 2,712 have been rejected and 92 have been withdrawn. p>
He also stated that the unfinished applications amount to 1,858, while 4,448 are complete applications and noted that the percentage of applications that have not been rejected in relation to the complete applications is 39%.
At the end of the examination of the objections and the review of the pending objections, this percentage which currently amounts to 39%, will increase and is expected to rise between 45% and 50%, he underlined.
At 2,470 the objections for rejection of applications for Home
In addition, the head of the Estia Plan told KYPE that 2,470 objections have been submitted, of which 543 applicants have received approval of their objection and will be re-examined, while for 912 the objection was rejected. He noted that a total of 1,455 had received a response to their objection.
He added that 696 objections were in the process of being answered, while 319 objections were pending.
Regarding the 543 objections that have been approved, Mr. Savvidis said that 27% of the approved objections have been rejected again.
In particular, he stated that out of the 543 objections that have been approved, 289 have been re-examined. of which 113 received final approval, 97 were sent to the Ministry of Finance and for 79 applicants their application was rejected (27% of all approved objections). & nbsp;
103 loan applications before September 30, 2017
In relation to the decision of the Council of Ministers on February 9, 2022 to identify the loans that were restructured before September 30, 2017 and for which a small installment was initially paid by the borrower, which then increased, Mr. Savvidis told KYPE that after data submitted to the Ministry of Labor by the banks, 103 applications emerged, adding that despite the fact that initially the specific applicants received a letter rejecting their application for the Home, they will receive approval after the decision of the Council of Ministers. >
It is noted that the Estia Plan concerned Credit Facilities (Loans) that were at 30 September 2017 Non-performing Credit Facilities within the meaning of the definition given in the Plan.
In the Estia Plan, in which they had eligible applicants who meet specific income and property criteria, aimed at protecting the first home and of non-performing loans in the Cypriot banking system.