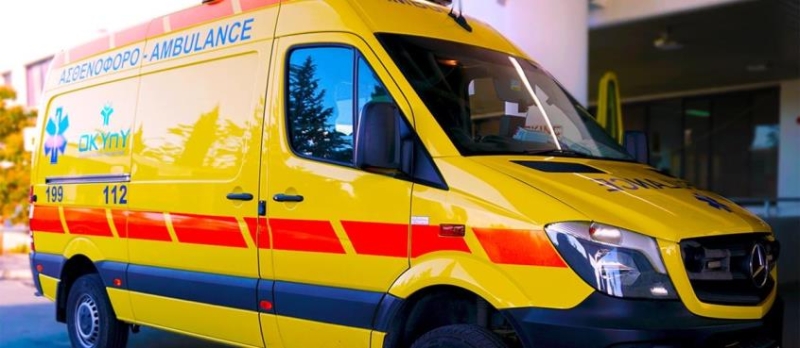 A 59-year-old resident of Larnaca, who was injured in a new road collision, which happened early today in Larnaca, is being treated in a critical condition at the Nicosia General Hospital.
< p>The collision happened around 4.25am. today, on Stadiou Street, in Larnaca. Under circumstances that are being investigated by the Police, the 59-year-old lost control of the motorcycle he was riding, causing it to overturn on the asphalt.
The injured 59-year-old was taken by ambulance to Larnaca General Hospital, where he was intubated and kept hospitalization in the intensive care unit. His health condition is considered critical.
The Larnaca Traffic Police is investigating the causes of the collision.
They are investigating the circumstances of the 19-year-old's injuries – His condition is stable

b>
They tried to kidnap a 30-year-old to settle their differences-They were holding a bat and a knife
The 13-year-old was playing in a construction site when he fell into an uncovered pit -Wounded on the face
26-year-old's vehicle was accidentally set on fire-Police are looking for the causes
They put a rooster as bait next to him poisoned eggs-Two animals dead
They got into a fight with stolen jewelry and car parts and were arrested