The new 5G technology is set to prove to be a hugely important source of revenue for telecommunications service providers with a five-year horizon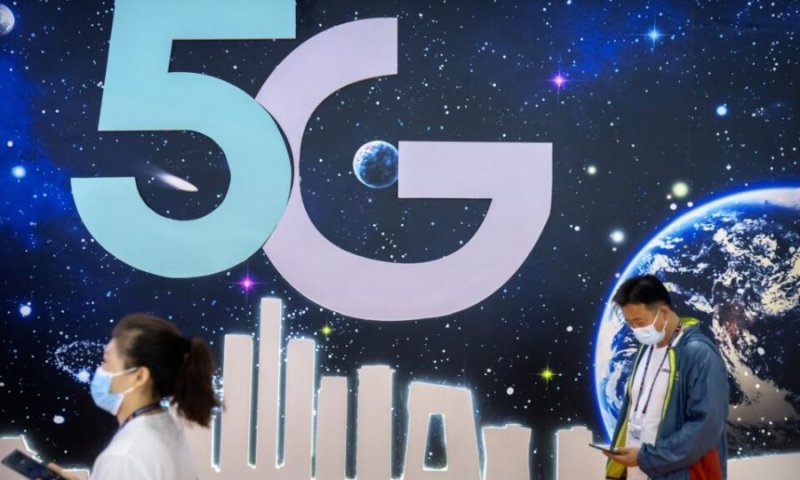 According to the estimates of the research company Jupiter, 5G networks will account for 80% of the revenues they will receive the telecommunications service provider groups worldwide to 2027. [A.P.]
The new 5G technology is set to prove to be a hugely important source of revenue for telecom service providers in the next five years. In particular, this year the telecommunications market expects revenues in the order of 310 billion dollars from the 5th generation of mobile networks, while experts predict increasingly higher revenues in the coming years. The market research company Juniper Research, in fact, states in its latest report on this topic that the groups active in the sector will more than double their annual revenue of 625 billion dollars from 5th generation services in the year 2027. This 100% revenue growth from today to 2027 will be driven by the migration of mobile phone subscribers to 5G networks, as well as the increasing use of eSIM in devices such as laptops, as well as various access points on Wi-Fi.
According to estimates by research firm Jupiter, 5G technology networks will account for 80% of the revenue collected by telecommunications service groups globally by 2027, and this will enable their respective operating groups to ensure performance of their investment until then. These estimates align with the forecast that the growing adoption of eSIM cards in new devices will lead to an increase in global mobile data traffic of more than 180% in the period from 2023 to 2027, as data traffic shifts from networks fixed telephony and Wi-Fi in those of the 5th generation. "eSIM-enabled devices will bring significant growth to mobile data as consumers tap into networks for situations where they traditionally used fixed networks. Service providers must ensure that networks, including 5G networks, as well as the upcoming 6G networks, are adequately protected by applying new technologies to all," according to research firm Jupiter. And in her report she also predicts that in order to prepare for this growing demand for mobile data, 6G network standards will need to adopt innovative technologies not currently used in 5G network standards. For example, non-terrestrial networks and frequency bands below 1 terahertz (THz) will be key to initial testing of 6G networks so that they can provide increased data capabilities.
However, the Jupiter warns that the increased costs created by the use of satellites for non-terrestrial networks, as well as the cost of acquiring high-frequency spectrum, will create longer timescales to ensure a return on investment in 6G networks for the groups that operate them. are exploited. Hence, finally, it motivates the telecommunications sector to establish partnerships with non-terrestrial connectivity specialists to ensure lower investment costs for 6G networks.