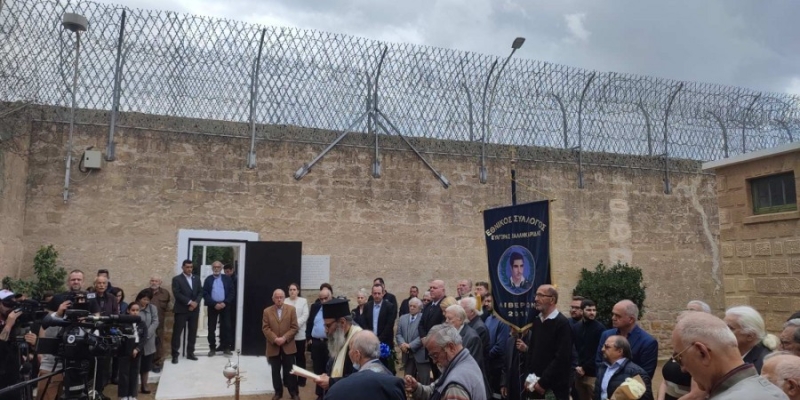 The trisago was held in memory of the hero Evagoras Pallikaridis in Imprisoned Memories.
Today marks 66 years since the sacrifice of the then 19-year-old Evagora Pallikaridis, who was tried by the British colonialists, was led to the gallows and passed into the pantheon of heroes.
Stefani was testified by the Speaker of the Parliament and President of DISY, Annita Dimitriou.
The way to preserve principles and values, democracy itself, goes through the honor and glory of our heroes. Such heroes as Evagoras Pallikaridis. The least we can do is walk with their own morals and courage. It is a matter of national survival. pic.twitter.com/fJ96nMXUcw

— Annita Demetriou (@AnnitaDemetriou) March 14, 2023
See photos: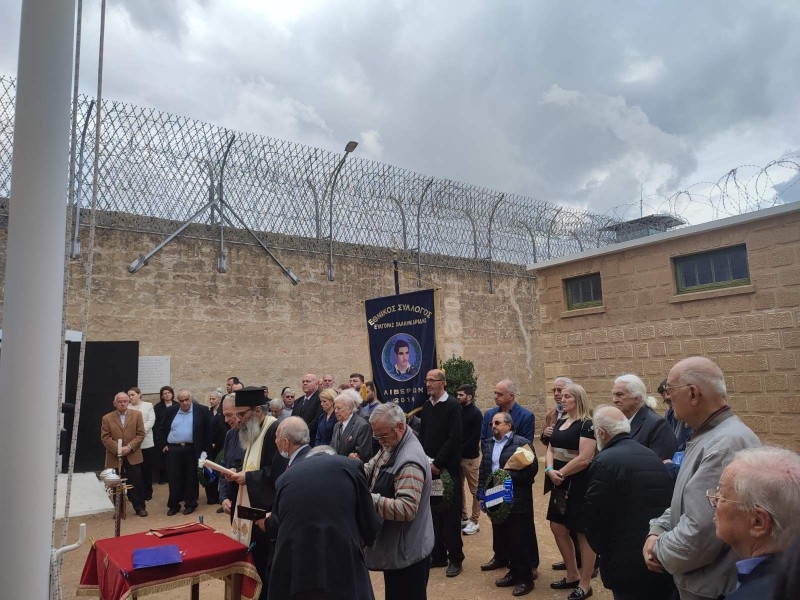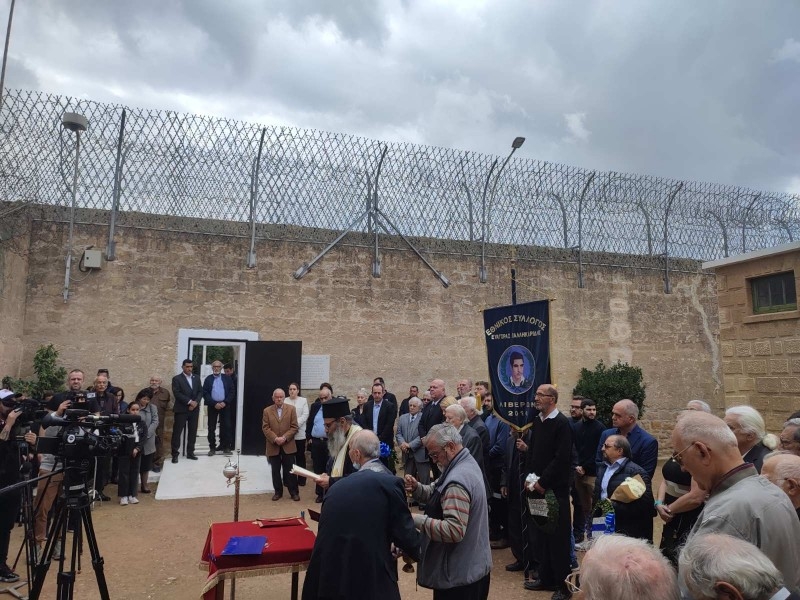 ;&alpha? αρiδη" />
Born on February 26, 1938 in Tsada, Paphos, he was the fourth child of the Miltiadis family. On April 1, 1953, Evagoras takes the lead in various demonstrations against the British.
At 15, Vagoris climbed the flagpole at the "Jacobius Gymnasium" in Paphos he took down and tore down the English flag raised by the colonialists for the coronation of Queen Elizabeth, which sparked an explosion of protests. Students and crowd clash with police. Evagoras is arrested but released due to his young age.
At the age of 17, Evagoras Pallikaridis left school and joined the guerrilla groups of EOKA.
On December 18, 1956 together with 2 other competitors they transported weapons and food from Lysos. Suddenly they were confronted by an English patrol.
Evagoras' two competitors managed to escape, but he himself was arrested. He had in his possession a Bren machine gun and three full magazines. He was accused of possession and trafficking of weapons and was taken to Nicosia for trial.
At his trial, Pallikaridis did not leave room for his lawyers to defend him and admitted his guilt saying:
«I know that you will hang me. Everything I did, I did as a Greek Cypriot seeking his Freedom. Nothing else.
He was hanged by the British on March 14, 1957. Fearing demonstrations, the dictators buried his lifeless body in the Imprisoned Monuments in Nicosia.