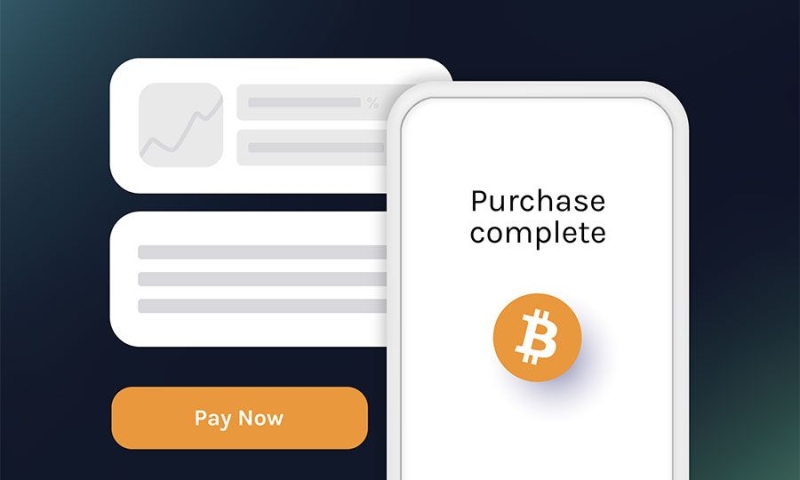 The payments landscape continues to change dramatically. We are facing tectonic changes driven by both disruptive financial technology (FinTech) companies and established players. As a result, both merchants and consumers are faced with new options every day, from alternative payment methods by card or cash to new solutions for POS and identity verification.
The payabl team. has rounded up 7 payment trends to watch out for in 2023.
Alternative payment methods on the rise as card systems continue to innovate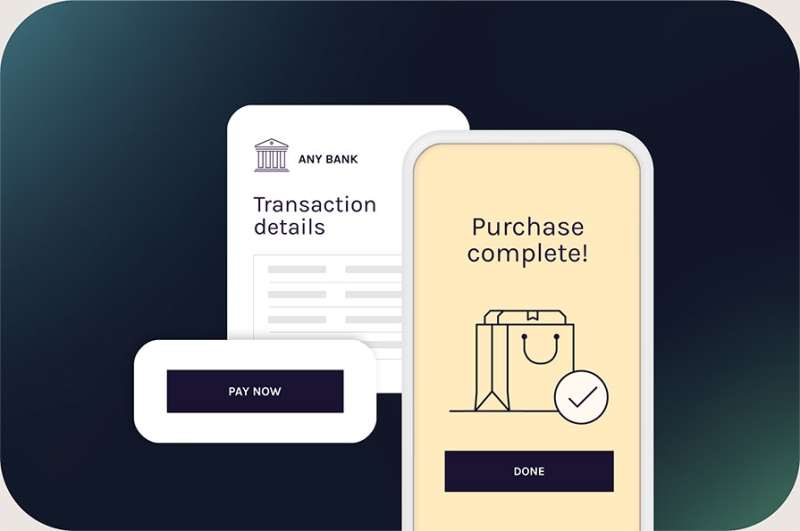 Trend 1: The continued rise of mobile and alternative payments
Alternative payment methods offer lower transaction fees, which makes them attractive to merchants. Meanwhile, the fact that they provide frictionless payment flows means that consumers are increasingly willing to use these methods.
As a result, 2023 will see further penetration of mobile payment providers (see Apple Pay and Google Pay). We can also expect an increase in the adoption of alternative payment methods such as A2A (Account to Account) and the continued growth of BNPL (Buy Now, Pay Later). A forecast published this year by McKinsey predicts that by 2025, US card issuers will have given away 15% of their profits to newer forms of lending like BNPL.
We can also expect to see more local shopping options become available in 2023 as smaller merchants spread their wings. Payments are a critical element of local shopping, and a survey by PPRO found that one in five consumers will leave a market if they can't pay with their preferred method. Offering these preferred methods is far from easy – in the Latin American market, for example, forms of payment such as cash coupons are widespread – and payment providers that can meet these challenges by offering solutions to traders, will be in high demand in 2023.
The potential for increased regulation of these alternative payment methods (particularly by BNPL) could slow their growing adoption. However, with payments companies having received around $9 billion in venture capital (VC) funding in the first quarter of this year, we expect to see more growth in alternative payment methods over the next 12 months.
Trend 2nd: P2C will rise as a payment option
As the rise of alternative payment methods continues, card systems are developing their own innovations, such as the Push to Card (P2C) method.
This payment method has become popular for payments peer-to-peer but also for payments between businesses and consumers (business-to-consumer). In the latter, money paid by a merchant is deposited directly into the account linked to the recipient's card.
Simple and practical, this payment method offers the ability to transfer money in real time, every day, all day. This means that customers, suppliers and sellers do not have to wait 2-3 days to receive their money. Additionally, due to the fact that the receiving financial institutions making these push transactions have been approved by the card networks, this payment method is considered secure.
While the SEPA Instant service enables direct bank transfers in Europe, adoption varies widely from country to country. As a result, P2C has become a popular alternative to wire transfers for peer-to-peer payments.
You can also expect a stronger presence of P2C in e-commerce in 2023, especially as any interoperability issues are addressed. Edgar Dunn research for Visa found that 61% of consumers and small businesses surveyed said they would be likely to use P2C, so it's a payment method on the rise.
Trend 3rd: Tokenization rates will continue to increase
This summer, Visa reported that in 12 months it issued more network tokens than it had physical cards in circulation. Apparently, network tokenization is proving popular. This is because it solves a major pain point for marketers: avoidable declines. By creating token networks, payer credentials on file are always up-to-date. Visa also claims to have seen a 28% reduction in payment fraud using the token networks. The experts of payabl. believe that this method has further growth potential, as it enables reliable digital transactions for the ever-growing e-commerce industry.
Consumers adopt old and new payment technologies
Consumers will have more options at checkout (physical and virtual), as biometrics are finally gaining customer trust and QR codes are making a comeback.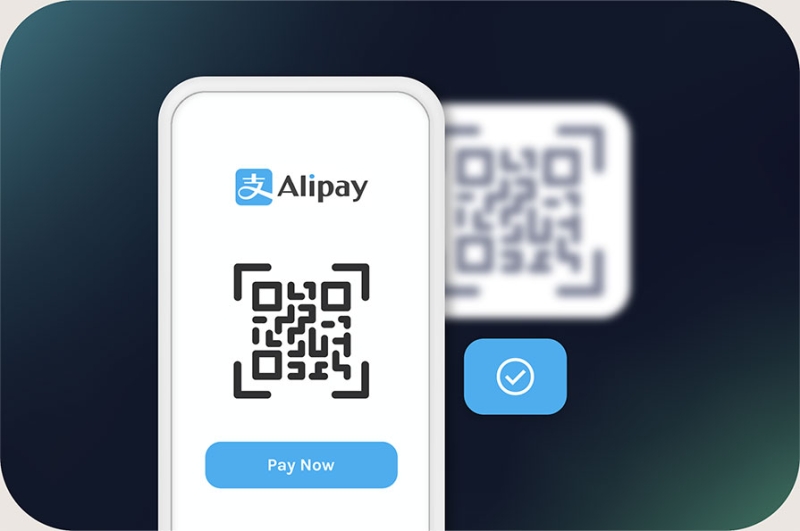 Trend 4th: QR codes can make it in Europe
QR codes have been ubiquitous in many parts of Asia for over a decade (Alipay launched the first QR payments in 2011). Scanning a code at checkouts and paying via mobile is commonplace for shoppers in Thailand, India and China. In addition, recent research shows that they consider it safer and more convenient.
In Europe, the European Payments Council worked this year to standardize the use of QR codes. The aim is better interoperability and cross-border use. If this is achieved, 2023 could be the year we see wider adoption of QR payments in Europe as well. It's definitely one to watch.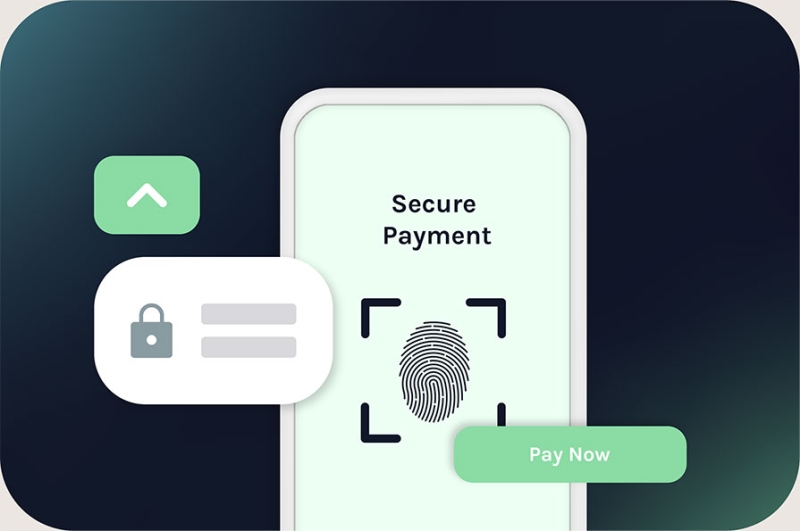 Trend 5: Customers will learn to trust biometrics for payments
PIN codes are inconvenient. In addition to being difficult to remember, they do not prove that the person making the transaction is the actual cardholder.
Biometrics solve these problems, but their adoption is slow. The first biometric payment method was created in 2007 and soon after failed. However, 2023 could be the year when biometric payments finally gain widespread acceptance. With Apple and Google laying the groundwork through device biometrics, consumers are now more willing than ever to transact via iris scan, fingerprint (touchID) or facial recognition. MasterCard research found that over 65% of consumers believe biometrics are more secure than PINs. Additionally, the rise of contactless payments has boosted the appeal of biometrics. It's no surprise, then, that MasterCard launched a new biometric payment system this year. Meanwhile, in the US, businesses such as PayPal, Bank of America and eBay already accept the FIDO biometric identification method. You can be sure to make more payments using biometrics in 2023.
Merchants at the helm of growth
While consumers enjoy the benefits of technological advancements, merchants will also see new opportunities unlocked by the latest developments in payment services.
Trend 6: Merchants will continue receive and demand more from payment providers
Cross-border transactions, omni-channel sales and customized user experience (UX) were until recently the prerogative of e-commerce giants. However, in recent years, payment providers have made these benefits available to merchants of all sizes. As a result, merchants now expect more from their payment providers. They focus on user experience, payment flow, self-service capabilities and local market, not just cost. So, as e-commerce continues its relentless growth, you can expect merchants to continue to demand (and receive) the best from their payment providers.
Global trends will continue to influence payments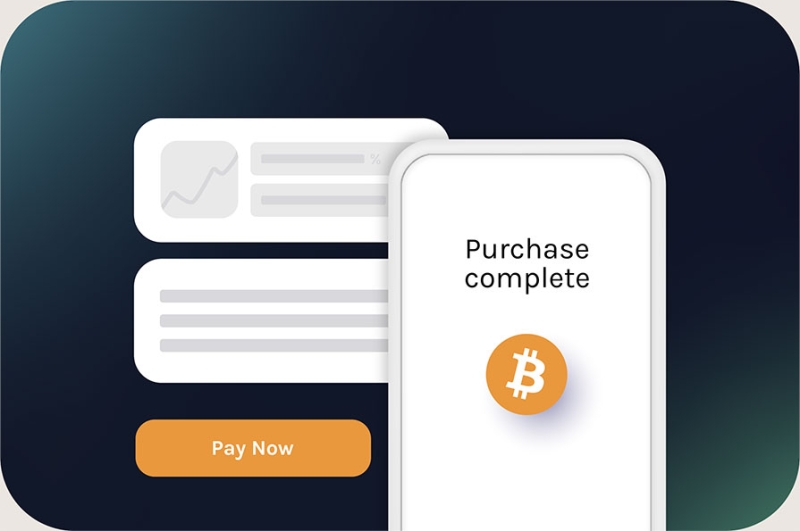 Trend 7th: Cryptocurrencies will continue to be integrated into payment infrastructures
As evidenced by the collapse of FTX, the end of this year has been as volatile and difficult as the entire year. But, although the future of cryptocurrencies does not seem predictable at all, experts at payabl. still believe that we will see further integration of cryptocurrencies in payments in 2023. Moreover, the fundamentals that led to the rise of cryptocurrencies remain unchanged.
This prediction is supported by a recent survey published by Deloitte, which was conducted among 2,000 US retail executives. Their findings were clear. 64% of merchants surveyed believe their customers are "highly interested" in using digital currencies, while an impressive 83% predict digital payments will be commonplace in their industry by 2027.
Efforts to reduce the complexity of integrating cryptocurrency payments—currently the biggest barrier for merchants—could accelerate that adoption. So could the growing debate over Central Bank Digital Currencies (CBDCs), as more and more governments consider launching their own versions of cryptocurrencies. This trend is only moving in one direction and by 2023 there could be a significant acceleration.
A year of rapid change ahead
It is safe to say that whatever the 2023, the pace of change will be relentless. FinTech companies still have support through VC funding – and increasingly their own financial clout – to get new, innovative solutions off the ground. Meanwhile, the established powers are moving apace with their innovations. Customers, responding to global trends, have increasingly high expectations for their payments, and merchants are aiming higher and demanding more from their payment providers.
Combining these factors, one is sure: In 2023 there will be more changes in the field of payments and in a very short period of time.