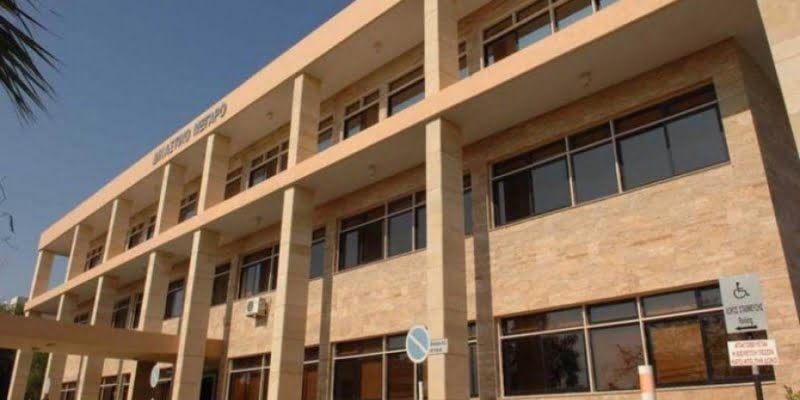 Before the District Court of Larnaca, a 26-year-old person was charged today, who was arrested and detained for facilitating the Police's investigations regarding an investigated case concerning conspiracy to commit a felony, conspiracy to commit a misdemeanor, illegal assembly, nuisance, malicious damage, illegal possession of an offensive weapon and illegal possession of explosives.
The offenses were committed on Monday, November 14 at the building of the SYFI of AEK in Larnaca.
Read also:
As Haris Hatzigiasemi, press representative of the Larnaca Police Department, told KYPE, "the three-day detention order issued against the 26-year-old, on Wednesday, November 16, by the Larnaca District Court expired today. Today the young man was accused before the Court, which set December 14 as the date to answer the charges against him.
He added that "until then the Court ordered that the young man appear once a week at the Police Station of the area where he lives and sign a personal guarantee in the amount of 5 thousand euros».
It is recalled that according to the facts of the case around 7.20 on the evening of Monday, November 14, approximately 30 unknown persons, who had their faces covered with hoods and helmets, approached on foot the back side of the SY. FI AEK in Larnaca, where with the use of clubs, stones and other objects, six windows and doors of the building in question were broken. Afterwards, the individuals allegedly threw a firecracker inside the building and fled in an unknown direction.
Members of the Police went to the scene, who conducted on-site examinations and collected evidence. At the same time, patrols were carried out in the surrounding area to locate the perpetrators, but to no avail.
It is noted that at the time of the attack, the building of the Fan Association was closed.
Source: KYPE