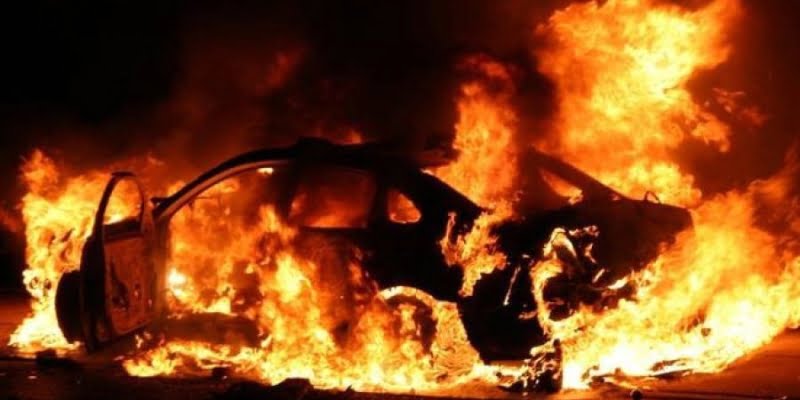 The Paphos District Court issued a one-day detention order against two people for theft and arson of a vehicle in Paphos.
According to the Press Representative of the Paphos ADE and Head of the Paphos TAE Michalis Nikolaou, members of the Police proceeded on Wednesday to arrest two persons, a 28-year-old woman and a 26-year-old man, in connection with an investigated case of car theft and arson, committed in October , in Paphos.
The 28-year-old suspect was arrested on Wednesday morning, after several parts stolen from a car were allegedly found in her car, which was then maliciously set on fire.
The parts in the suspect's vehicle were seen and identified by 34-year-old owner of the car that was stolen and completely destroyed by the fire. After the 34-year-old informed the Police, members of the Police went to the place where the suspect's vehicle was parked, in an area in Paphos, where they conducted tests.
Subsequently, the vehicle was taken by the Police for safekeeping purposes, while an arrest warrant was issued against its 28-year-old owner. She was arrested shortly after 10.30am on Wednesday morning and taken into custody for police examination.
At the same time, the 26-year-old suspect was also arrested on a warrant, also in connection with the evidence that emerged after the discovery of the stolen parts in the 28-year-old suspect's vehicle. The 26-year-old was also arrested on a warrant for the same theft and arson case on October 13 after the fire-damaged stolen vehicle was found. purposes of police examinations. With the expiry of his detention order, he was released, while the police examinations continued.
According to the evidence under review, the 34-year-old woman's car was in a tire repair shop in Paphos, from where it had been stolen. She found out that the car had been stolen on October 10, when she went to the repair shop to pick up her vehicle, but she did not inform the Police about it.
The next day, October 11, members of the Police, after information, they found the 34-year-old's vehicle, completely destroyed by fire, in a field, in a village area of ​​Pafos district. From the examinations carried out at the scene, it was found that the fire in the vehicle was set maliciously.
The TAE of Paphos continues the examinations.
Read also: He rented a "ghost" apartment. in Limassol- She was robbed of €1,500