Wolt: With innovation deep in its DNA, it is constantly introducing new services and products, steadily driving growth in the industry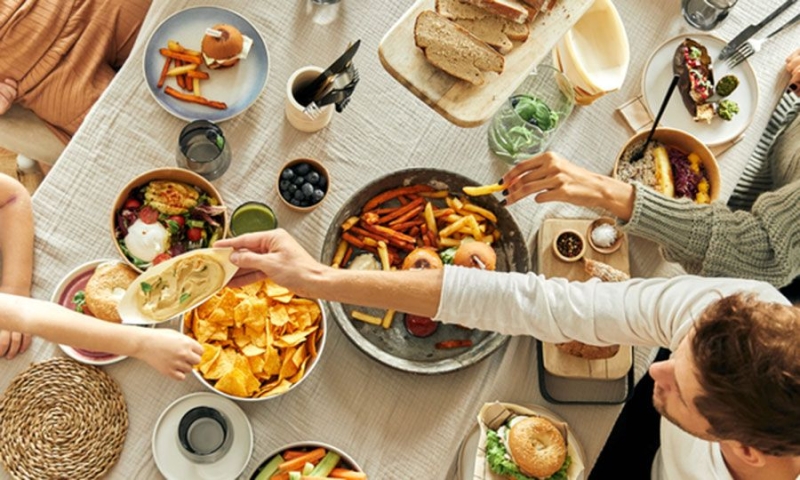 Have you ever wondered when was the last time you ordered food over the phone? Or have you counted how many times you've ordered food over the phone lately? If you are a millennial and ordering by phone is still part of your daily habits, then you are probably one of the "old-fashioned" of your generation!
In 2015, online food orders in the United States had already reached nearly the same levels as phone orders, at 904 million versus 1.02 billion. According to the most recent data, last February in particular, 60% of US consumers order food online at least once a week, while users of online food delivery apps exceeded 111 million.
Similarly, a trend in Cyprus too as food orders from digital platforms are tens of thousands, per day. Wolt, for example, operates in all cities, cooperates with more than 2,300 businesses and 3,400 distributor partners, and sales of food and other goods through the platform grow impressively every year.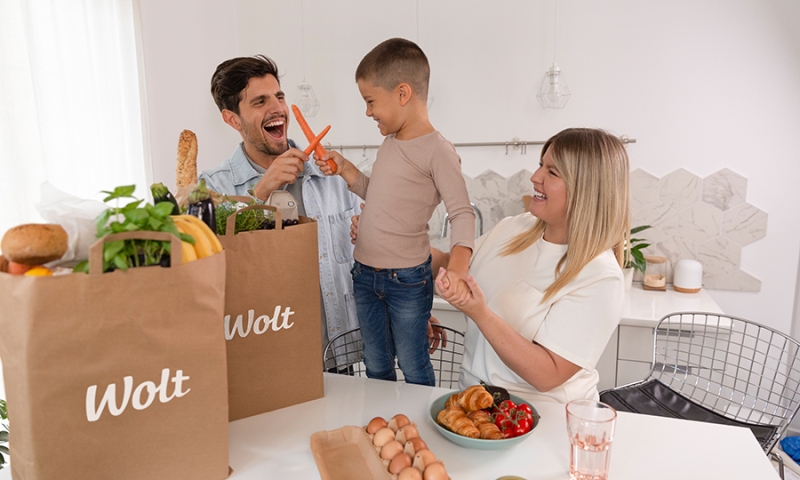 Wolt: Synonymous with Delivery in Cyprus
In his recent statements, the Head of Sales of the company in Cyprus, Andreas Papagiannis, emphasized that the food and other goods distribution sector is one of the most dynamic and developing. "We operate every day in an extremely competitive environment, which gives us the necessary impetus to become better every day," he underlined.
It is typical that while digital platforms started their journey in the Cypriot market as food distribution platforms, however today they are much more than that. New services and innovations are constantly being introduced to Wolt especially.
With the demand constantly increasing and aiming to upgrade its product and services, Wolt has launched Wolt+, Wolt for Work and Wolt Drive services. According to Mr. Papagiannis, if one wishes to enjoy the platform's services for free over a range of distances, then the answer is Wolt+.
With the monthly subscription at €5.99 and the annual subscription at €49, the subscriber can order from a wide range of more than 1,500 restaurants and retail businesses throughout Cyprus, of which 120+ participate with exclusive offers for subscribers. All this, while giving the opportunity to save on average 13 euros per month, receiving, in addition to special offers and the privilege of free delivery, up to 4 kilometers.
The Wolt for Work service, as Mr. Papagiannis explained, is aimed at businesses that plan meals for employees and partners or bulk orders. It is remarkable that more than 50 companies have embraced the product, in Limassol alone, as well as several more in other cities.
The latest addition to the range of services now offered by Wolt is Wolt Drive. "We believe that it has come to change the data of last mile delivery, allowing the consumer to pick up in just thirty minutes, retail products from cooperating stores and businesses, through their own website or call center," stressed Andreas Papagiannis.< /p>
Platforms for the distribution of food – and other goods, now – are not going to stop here. Wolt's Head of Sales did not hide the company's ambition to continue to lead the further development of the sector. "Our goal is to make the consumer's life even easier, with faster service, even more choices, new partner stores and businesses, thus creating a department store in the pocket of the user of the Wolt application," he said characteristically.
< iframe style="min-height:50px;" width='100%' height='50px' src='https://www.adstorebluebird.cy/api/banner/ServeBanner?zoneId=2735' frameborder='0' scrolling='no'> < iframe width='300px' height='500px' src='https://www.adstorebluebird.cy/api/banner/ServeBanner?zoneId=2734' frameborder='0' scrolling='no'>