POWERED BY:
10:56 Friday
18 March 2022 INSIDER • GOAL • IN-CYPRUS • PROPERTY • CYPRUS-IS • CAREER LIKE • GOING OUT • XRYSES SYNTAGES • ACTIVE • PHILGROUP NEWS & nbsp; SOCIETY & nbsp; INSIDER & nbsp; OPINIONS & nbsp; GOING OUT & nbsp; CULTURE & nbsp; SPORTS & nbsp; AUTO & nbsp; GOOD LIFE & nbsp; USEFUL & nbsp; PRINTED EDITION & nbsp;
ARCHIKIEIDISEISPOLITIKITOPIKAPARASKINIOMEDIAELLADAKOSMOSEPISTIMIPERIVALLONTECHNOLOGIASYNENTEFXEISCHRYSES ETAIREIESKOINONIAEIDISEISKYPROS OF CHTHESANAGNOSTI HAVE LOGOEPISTOLESSYNENTEFXEISDIMOFILI IN INTERNETVIDEOSAFIEROMATAADVERTORIALINSIDEREPICHEIRISEISKYPROSBRAND VOICECAPITALFORBESBLOOMBERG OPINIONPROTAGONISTESKAFTI GRAMMICHRYSES ETAIREIESKARIERAAPOPSEISARTHRA IN "F" INTERVENTION IN "F" MESSAGE YOUR SKITSAO WORLD TWITTERGOING OUTTHINGS TO DOCINEMAMOUSIKIESTIATORIABAR/CAFETV ODIGOSTILEORASIPOLITISMOSKYPROSKOSMOSKRITIKESEKDILOSEISPROSOPAATHLITIKAPODOSFAIROMPASKETPARASKINIAELLADADIETHNIALLA SPORAPOPSEISSKITSOVIDEOSAUTONEAPAROUSIASIAPOSTOLESAGONESKALI ZOIFGEIADIATROFIEF ZINASTRACHRYSES SYNTAGESSYNTAGES SEFVIMA VIMACHRISIMAFARMAKEIAGIATROIAERODROMIALIMANIATILEFONAOPAPKAIROSSYNALLAGMALACHEIAAPPSPROSFORESENTYPI EDITION POLITIKITOPIKAPARASKINIOMEDIAELLADAKOSMOSEPISTIMIPERIVALLONTECHNOLOGIASYNENTEFXEISCHRYSES COMPANIES EIDISEISKYPROS OF CHTHESANAGNOSTI HAVE LOGOEPISTOLESSYNENTEFXEISDIMOFILI THE INTERN ETVIDEOSAFIEROMATAADVERTORIAL EPICHEIRISEISKYPROSBRAND VOICECAPITALFORBESBLOOMBERG OPINIONPROTAGONISTESKAFTI GRAMMICHRYSES ETAIREIESKARIERA ARTICLES IN "F" INTERVENTION IN "F" MESSAGE YOUR SKITSAO WORLD OF TWITTER THINGS TO DOCINEMAMOUSIKIESTIATORIABAR/CAFETV ODIGOSTILEORASI KYPROSKOSMOSKRITIKESEKDILOSEISPROSOPA PODOSFAIROMPASKETPARASKINIAELLADADIETHNIALLA SPORAPOPSEISSKITSOVIDEOS NEAPAROUSIASIAPOSTOLESAGONES YGEIADIATROFIEF ZINASTRACHRYSES SYNTAGESSYNTAGES SEFVIMA STEP FARMAKEIAGIATROIAERODROMIALIMANIATILEFONAOPAPKAIROSSYNALLAGMALACHEIAAPPSPROSFORES ENTERPRISES LTD BRAND VOICE CAPITAL FORBES BLOOMBERG OPINION PROTAGONISTS HOT LINE GOLDEN CAREER COMPANIES
EXCLUSIVE COOPERATION
TOGETHER WITH
Powered by
Next A. Demitriadis: A blow to the great developments the war the war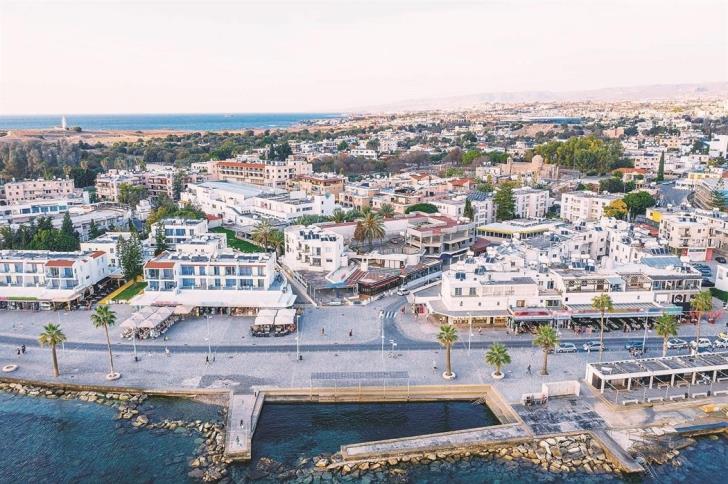 & nbsp & nbspInsider/ΚΥΠΕ & nbsp; & nbsp;
The blow for tourism in the Paphos Province is expected to be a big one, from the intervention of Russia in Ukraine, according to the president of the Association of Great Developments, Andreas Dimitriadis, who in his statements & nbsp; noted that consequently & nbsp; the industry of In his statements, Mr. Demitriadis stated that the Russia-Ukraine war primarily affected tourism and consequently the construction sector and the entire local economy, through the increases of prices. & nbsp;
READ ALSO: & nbsp; Major developments: Limassol and Paphos the first "victims"
He pointed out that in addition to the large developments, the smaller developments in the construction sector are also at a disadvantage. He added that the first and second houses are no longer an important part of the construction industry of the place, during the war and the economic restrictions imposed on Russia, since the absence of the tourist current largely means a sharp decline in interest in housing market, as he said.
"We had a lot of investors from Russia and Ukraine, but we hope that we will be able to replace this demand again with increased demand for large investments from Israel, India, Saudi Arabia, Germany, other Middle Eastern countries," he added. . & nbsp;
Regarding tourism, Mr. Demitriadis estimated that the actions taken by the state, the private entities of Cyprus and the business class in general, will contribute to the positive treatment of the situation effectively and by proceeding attracting tourism from other countries to make up for the decline in tourism. which came from England and other countries.
For other consequences that arise, Mr. Demitriadis said that it is somewhat difficult to make a prediction because, as he mentioned e, it will depend on the course of events, the duration of the war and in general the measures taken by the West. & nbsp;