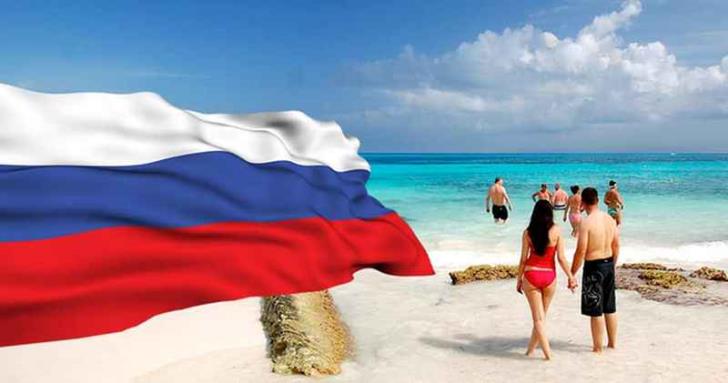 & nbsp & nbspNatasa Christoforou & nbsp; & nbsp;
In the narrow streets of the heart of cosmopolitan Ayia Napa, work in bars and restaurants is hectic. The owners are making the final repairs, in order to open their premises by April and to welcome tourists. They have pinned all their hopes on the new season, on which the viability of their businesses depends entirely, since the previous two disastrous years leave no room for further damage. & Nbsp;
In recent days, clouds of uncertainty have returned to the region, which have thickened since Thursday, after the Russian invasion began. Now the eyes of everyone in the region, which depends on the quality of the Russian market, are focused on Ukraine, but also on the Decision-Making Centers, since the duration of the war, as well as on the content of further sanctions will be imposed, their future will depend. Everyone is asking for the war to end quickly, mainly to save lives and secondly not to lose this tourist year.
Among them is Nikolas Konstantinidis, a bar owner, who told "F" that if tourists from Russia do not arrive in the area this year, the professionals will not be able to afford it. "We are terribly worried that tourists will not come from Russia. This means that the province of Famagusta will be destroyed. If the state does not stand by us, the tourism industry in the region will end. It will change hands and the banks will catch them ".
The economic consequences of the pandemic were sweeping. "It is with loans that we live. Do you know what it means for a business to be closed for two years? By the time you open it, nothing works, neither refrigerators nor machines. "The costs are high." & nbsp;
"For us it will be a new" coronavirus ", so that tourists do not come from Russia", says the President of the Association of Leisure Centers of Free Famagusta, Pampos Alexandrou. & nbsp;
< p>"For the last two years we have been suffering and where we expected the 'spring' for our businesses to come, unfortunately this happened. I have a bar-restaurant and I was closed for 20 months. Where we were preparing to open, we do not know what to do. For the past two years, some have been living on loans and others have saved some money that has now disappeared. When a business is closed and we had to pay our rent, it was about 60 thousand euros for me, you understand how people are doing ".
" If we do not do well this year, the bank will take over the hotel »
Hotel owners are also sitting on burning coals, some of whom are preparing to open on March 1st. Tassoula Koumi would open her hotel in April. With her family, they had invested a lot in this tourist season, since their hotel, which opened in 2018, has been operating for the last two years. & Nbsp;
"There is a lot of concern, because our hotel has 116 rooms and 80 are for Russians. We have very high doses and our losses are many. Last year with a lot of pressure and effort, we just took our dose. This year we had a lot of reservations from English people who want more, but we can not give the rooms, because we signed an agreement with a Russian company. "If we do not do well this year, the bank will take over the hotel." "We have a week left to see how things will go and if the store will open this year. Seeing my own problem, I realize that the whole of Cyprus will be harmed, not just us. "& Nbsp;
For his part, the hotelier George Karousos, says that what the free area of ​​Famagusta is experiencing in the last two years is unprecedented. "I have been dealing with the tourism industry since 1979. We went through crises, such as the Gulf War and others, but we never got to that point. As he says, things will be very difficult for Ayia Napa, if the Russian market is lost. "Already the owners of some hotels are thinking of not opening, because they serve 100% of tourists from the Russian market. "Our hope is that in a few days the war will end and it will not affect us so much." & Nbsp;
The Ukrainian market will definitely be lost
Ayia Napa Mayor Christos Zannetos expressed his concern about the developments, saying that the first wish is for the war to end, because it is a pity that human lives are being lost. "Business and finance come second," he added. & Nbsp;
Clarifying that at the moment no safe predictions can be made as to the magnitude of the impact on tourism in the region, he added that it is certain that the Ukrainian market will be lost. & Nbsp;
"We will lose about 100,000 tourists from Ukraine, which accounts for 15% of arrivals from the Russian market. If sanctions on Russia affect flights and significant banking transactions, then the situation will be tragic. I am sure that the Ministry of Tourism will do, as it did in 2020 and 2021, an aggressive promotion campaign in markets that have supported the tourism industry, however it is not easy to make up for almost one million arrivals. "
Agia Napa receives the lion's share of the Russian market, as almost 60% of arrivals end up in the area. "A third bad year will definitely be catastrophic, because it will have businesses that will be on the brink of collapse. "If Russian tourists do not come, it will affect the entire tourism industry, because there will be a lot of available rooms and price competition."