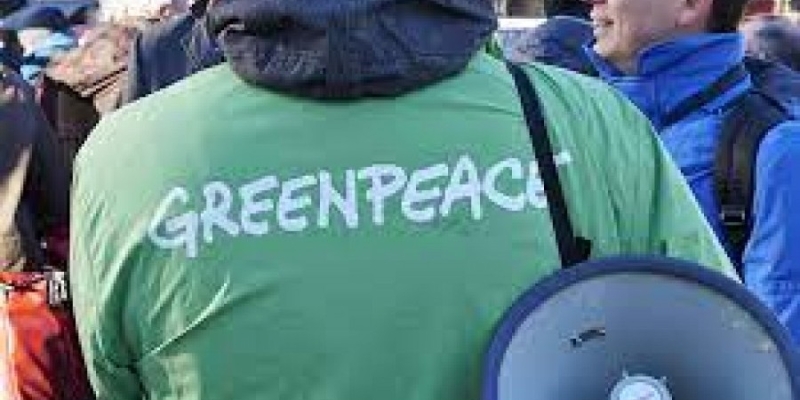 A German court on Tuesday dismissed Greenpeace's lawsuit against Volkswagen to stop the automaker from selling diesel and gasoline vehicles from 2030.
The plaintiffs, the two heads of Greenpeace Germany and climate activist Clara Meyer, also sought to force the world's second-largest carmaker to cut emissions by 65% ​​by 2030 compared to in 2018.
Greenpeace's case is based on a landmark verdict by Germany's constitutional court in April 2021, which found the government's plans to limit CO2 emissions insufficient to meet the goals of the Paris climate agreement.
As a consequence of this decision, the government of former Chancellor Angela Merkel brought forward the date for Germany to achieve carbon neutrality by five years to 2045 and raised its target for greenhouse gas reductions to 2030.
In their case against Volkswagen, Greenpeace argues that the same obligation extends to private companies.
However, the court in Braunschweig rejected the environmental group's claims, saying the legislature had already fulfilled its obligations. to protect citizens' rights through improved climate protection law.
"A company's obligations in the private sector do not extend beyond its duties to protect the state," the court said.
Volkswagen said the court had essentially affirmed its view by dismissing the case.< /p>
"Climate lawsuits against individual companies are the wrong way to go and have no legal basis," the company said.
However, one of the plaintiffs, Roland Hipp, promised to take further legal action against Volkswagen.
"The last word has not been said in our climate complaint against Volkswagen, the court decision is just an interim step," he said. "We are planning further legal steps and are confident that we will also be able to legally push Volkswagen to do more to protect the climate.
Germany's biggest carmakers have been taken to court in several cases by activists for the climate.
Last week, BMW won a similar case brought by Deutsche Umwelthilfe activists seeking to prevent it from selling cars with internal combustion engines from 2030.
Greenpeace is also supporting a court case being heard in Detmold against Volkswagen brought by a farmer who claims the pollution caused by the car giant violates his rights.
Also read: Russia: NATO involved increasingly in the conflict in Ukraine
Source: KYPE