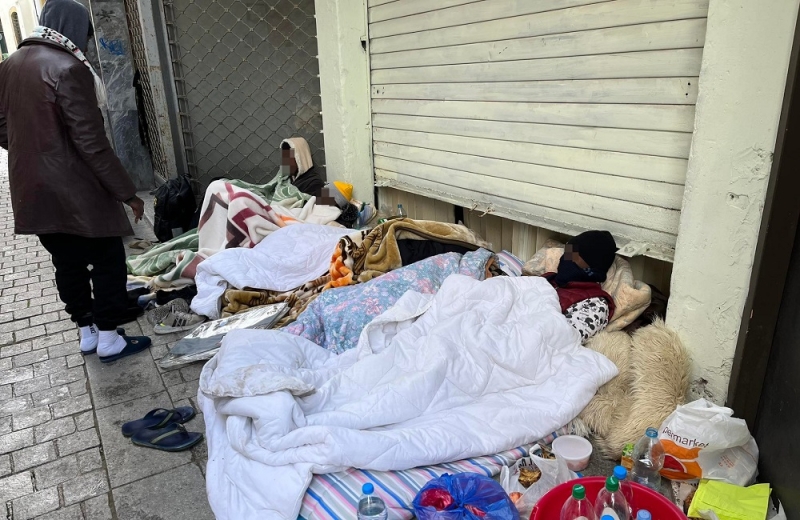 Minor children staying in the Πουρνάρα.
In fact, last night five children left the Hospitality Center and went to the Hope For Children building in Nicosia on foot, while today nine other children arrived at the same place. The revelation of the MP of the Ecologists' Movement, Alexandra Attalidou, who stated to Politis 107.6 & amp; 97.6 that last night "a minor, unaccompanied child who left the Pournara Reception Center and arrived in the center of Nicosia, tried to end his life, and after being transported to the hospital, it was decided to treat him at the Athalassa hospital".
In a strong style, Ms. Attalidou commented on what is happening to minors from Ukraine, and not only, with the refusal – intervention of the Mayor of Paralimni, who & # 8220; set foot & # 8221; and refused to accommodate children in his province. "Something has to be done with the children, and the Attorney General has to intervene, because we are talking about hate speech," said the Environmentalist MP, who wondered who would eventually rule the place. We have a problem, he said and people who can not be lifted to the height of the circumstances. He acknowledged that there was a problem with migratory flows in Cyprus, but said that the government needed to solve the problem and that some people should return to their home countries, but that they should be treated as human beings in Cyprus. Finally, when asked about it, he stated that Cyprus receives several million euros through EU funds, and even revealed that our country received less money in some cases because it did not comply with the agreements.
Listen to its position Alexandras Attalidou in the "Morning Inspection" broadcast by Politis 107.6 & amp; 97.6:
CITIZEN 107.6; MORNING INSPECTION 24 & # 8211; 03 & # 8211; 2022 ALEXANDRA ATTALIDOU