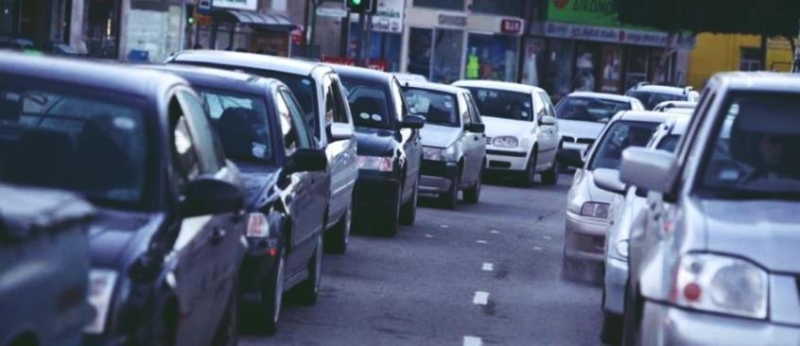 One month remained before the final date on which owners have the right to renew their vehicle registrations and not even half have proceeded with the procedures, since although the Department of Road Transport expects to renew more than 700 thousand licenses, so far 310 thousand renewals have been made.
Nevertheless, the numbers do not differ much from last year since during the same time until the end of January 200 thousand license renewals were recorded, while by February 2022 another 240 thousand license renewals had been made and in March, a few days before the end, that number doubled.
As he explained speaking to REPORTER, the Road Transport Officer A, Vladimiros Zavros, expect that the scene will be the same as last year, where within eleven days everyone rushed to renew their driving licenses at the last minute. "Cypriots wait until the last minute to renew their driving licenses, something we do not recommend because they may forget to renew it and they will additionally bear the percentage of 10% of the price of their vehicle's driving license and an additional ten euro fine".
TOM officials expect that by the end of February the number of owners who will renew their traffic licenses will increase, with the largest being recorded in the first ten days of March, while at the same time they consider it remote that there will be any extension.
< p>Recalling the procedures by which someone can proceed to renew their vehicle's registration license, Mr. Zavros said that it can be done, either through the provincial offices of the Department of Road Transport, the Postal Services and the Citizen Service Centers, or via the internet and online banking services.
As he noted "in order to renew a vehicle license there must be a valid vehicle suitability certificate (MOT) and active vehicle insurance. Also, if the owner of the vehicle does not intend to renew the driving license because his vehicle is immobilized, he must declare this to the Department of Road Transport, pay the balance of the license until the day of immobilization and the same applies in case the vehicle is damaged vehicle, it should be reported to the Department of Road Transport with the certificate of destruction".
According to Mr. Zavros, those drivers who have not renewed their driving license in 2022 and will not renew it until the last day that is eligible in 2023, then their vehicle will be automatically deleted from the Department's Vehicle Registry and they will be responsible for re-registering the vehicle and driving licenses until that date.
Please note that the deadline for renewing the driving license expires on March 11.