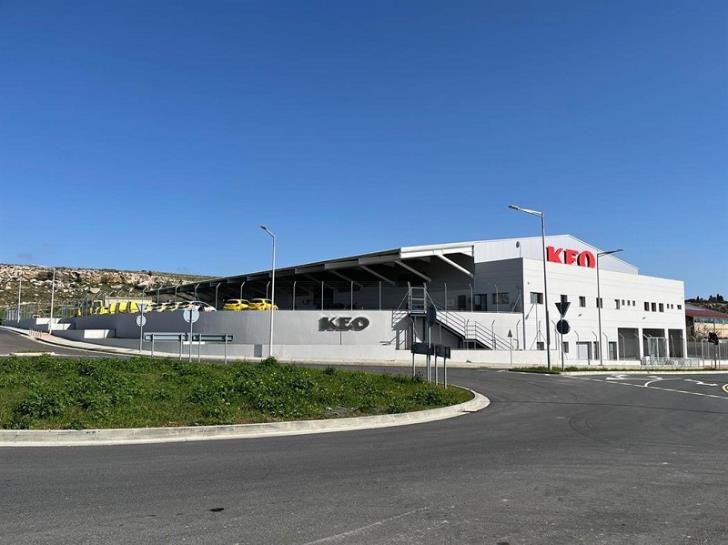 & nbsp & nbspNtora Christodoulou & nbsp; & nbsp;
The road that connects the city of Paphos with the Craft Area on the borders with the Municipality of Geroskipou, was given to the public for use from the middle of last week, however, from the very first days it managed to prove to be particularly "popular" among travelers in Paphos -Geroskipou.
Competent bodies point out that in this new road axis there is an increased movement of wheeled vehicles at all hours of the day, since in addition to the professionals of Craft, the citizens moving at the eastern entrance of Paphos are served much better and faster through this route, instead of going via the Paphiakos junction.
READ ALSO: Major developments: Limassol and Paphos the first "victims"
This fact causes significant decongestion on the main road that connects Geroskipou with Paphos, the same bodies point out, justifying the obsession of everyone in Paphos for the construction of the road and increasing in these first days the feelings of relief and satisfaction of the public who see & nbsp ? an inconvenience in which he was forced to participate & nbsp; daily, to disappear now.
The project was the responsibility of the Department of Public Works and was a strong request of local communities and especially professionals in the Craft Area, During its construction, the access to and from this area becomes immediate and without the need for an entire bypass, as is the case until today.
by McDonalds, started with the initial design in 2004. Following the bidding process, projects would start in 201 3, however, were canceled like all other projects then due to the financial collapse and after many efforts finally started in 2019.
With a delay of almost eight months and a cost of 6.5 million euros, the project is now ready. The Municipality of Paphos finances the project with 20%.