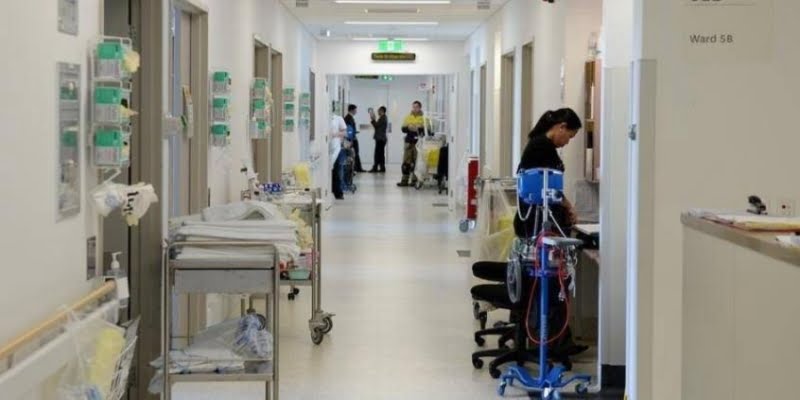 The Cyprus Patients' Federation is deeply concerned by the new complaints, made to the Patients' Rights Observatory by patients' relatives, regarding the situation prevailing in some wards of public hospitals, with the President of OSAK, Mario Kouloumas, declaring once again that the Organization of State Health Services (OKYpY) should immediately modernize and reform the public hospitals. regarding patients tied to beds and others who contract coronavirus from visitors, Mr. Kouloumas mentioned that two reports were recently brought before the Observatory, which caused strong concern among the organized patients.
According to Mario Kouloumas, this is a case of an elderly patient, whom his relative found tied with sheets in a hospital bed, while the second complaint concerns a patient who contracted the coronavirus from visitors to a hospital ward, who did not wear protective masks.
Called to give more details to the public about the two cases, Kouloumas explained to the KYPE that these are reports from relatives of patients who come to the Observatory and that the OSAK is asking the OKYpY to investigate them.
"We don't adopt them, but in our opinion, because there are reports like this all the time, I think it should concern all of us," he said. Mr. Kouloumas said that "according to the words of his relatives, the patient tied himself up because he was anxious."
"It is not our job to investigate. We have no such authority. We demand from OKYpY, because such reports are constantly coming to us, to take its measures", he said.
He went on to say that "when someone tells you that I went and found my relative tied up in sheets it is very disturbing. When he tells you that my mother was in a chaos ward, that relatives of other patients were coming in uncontrollably, without masks, and standing around the beds of other patients, who ended up contracting coronavirus, these things are very disturbing.
The President of OSAK said that the specific reports have already been communicated to OKYPY, stressing that the Organization must begin to modernize and reform public hospitals.
The general problem of patient service in hospitals
In response to a related question, he said that usually the OKYpY says that it will investigate a case, however, he added "most of the time the cases do not come to conclusions".
He also explained that for OSAK "it is not an end in itself to punish someone", but he noted that "through these reports that we receive, the condition of our hospitals is demonstrated and OKYpY should start reforming the hospitals".
Furthermore, he stated that "the problem of patient service in hospitals is general", adding that "OKYpY must look at the overall organization of hospitals".
He added that "practices continue and behaviors in hospitals, which were valid from old", to note that "we are not referring to an Organization, in which everything works perfectly".