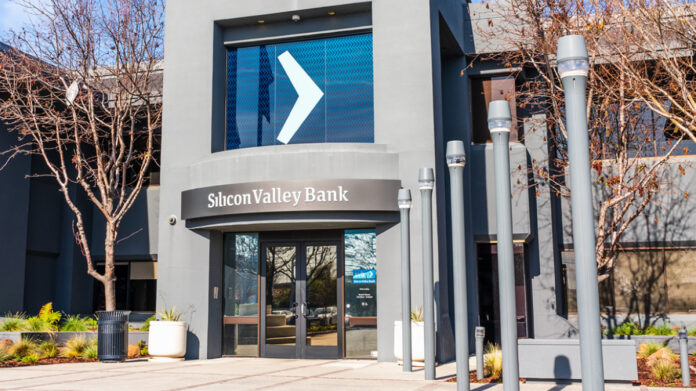 US government regulators shut down New York-based Signature Bank on Sunday, the third-largest failure in US banking history, two days after authorities shut down Silicon Valley Bank in a collapse that froze billions in deposits.
Those responsible for the bankruptcy of Silicon Valley Bank and Signature Bank will be "accountable", US President Joe Biden pledged yesterday Sunday.
"I firmly pledge that those responsible for this mess will be held fully accountable and that continue our efforts to strengthen supervision and regulation of the largest banks so that we do not find ourselves in this position again," Mr. Biden emphasized in a press release released by his services.
"The American people and American businesses can have confidence that their savings will be there when they need them," the American president also assured.
At my direction, @SecYellen and my National Economic Council Director worked with banking regulators to address problems at Silicon Valley Bank and Signature Bank.

I'm pleased they reached a solution that protects workers, small businesses, taxpayers, and our financial system. https://t.co/CxcdvLVP6l

— President Biden (@POTUS) March 13, 2023
He also announced that he will post publicly later today on the collapse of the two financial institutions and the actions of authorities.
https://twitter.com/POTUS/status/1635080378099662851?ref_src=twsrc%5Etfw" target="_blank" rel="noopener[/embed ]
Earlier the US authorities had announced that they would allow all customers of the liquidated Silicon Valley Bank to recover all their deposits as of today, reassuring citizens and businesses.
The measure was announced by the finance minister. Janet Yellen together with the Federal Reserve Bank (Fed) and the Federal Deposit Insurance Corporation (FDIC), after consultation with the US President.
Meanwhile, New York's Financial Conduct Authority (NYDFS) announced yesterday that it has taken over Signature Bank, which is based in the big city, and that its bankruptcy trustee is the Federal Deposit Insurance Corporation (FDIC).
As of December 31, 2022, Signature Bank had a total of $88.59 billion in savings, the agency said. This is the second US bank to fail in a few days.
The U.S. Treasury Department assured in a press release issued jointly with the two aforementioned regulators that all Signature Bank depositors will receive their money in full and that "there will be no loss to the taxpayer."
< p>Signature's failure follows the closing of Silicon Valley Bank on Friday, the second largest in US history after Washington Mutual, which collapsed during the 2008 financial crisis.
Investors were troubled by the speed with which startup-focused SVB, the 16th largest U.S. lender, was reeling from customer withdrawals. The episode last week wiped more than $100 billion in market value from U.S. banks, prompting swift action by government officials over the weekend to try to restore confidence in the financial system.
The FDIC created a successor "bridge" bank on Sunday that will allow customers to access their funds on Monday. Depositors and borrowers of Signature Bank will automatically become customers of the bridge bank, the FDIC said.
In a statement, New York Gov. Kathy Hotchul said she hoped the U.S. government's actions on Sunday they will provide "increased confidence in the stability of our banking system".
"Many depositors at these banks are small businesses, including those driving the innovation economy, and their success is key to New York's strong economy," said New York's first female governor.
< p>In 2018, President Trump signed the Economic Growth, Regulatory Relief, and Consumer Protection Act, which rolled back key regulations in the Dodd-Frank bill.
The Dodd-Frank Act, created in the wake of the 2008 financial crash, sought to improve accountability and transparency in the financial system. Under this law, banks with more than $50 billion in assets were considered potentially "too big to fail" and therefore subject to a series of rigorous tests and regulations.
Developments in the USA the IMF monitors
The International Monetary Fund (IMF) said it is monitoring the potential impact on financial stability from the collapse of Silicon Valley Bank, saying it is confident that Washington will take appropriate regulatory measures.
"We are closely monitoring developments and potential impact on financial stability and we have full confidence that policymakers in the United States are taking appropriate steps to address the situation," an IMF spokesman told Reuters.
The Federal Deposit Insurance Corporation (FDIC) has mobilized to cover depositors' claims and according to information leaked to the American media has liquidated half of SVB's assets in order to return to depositors up to $250,000 ( which is the amount of a guaranteed deposit) today and up to 50% of their balance in 1-2 days
On the other hand, greater mobility is observed in Britain. Royal Group, an investment firm controlled by an official of the Abu Dhabi royal family, is considering taking over the Silicon Valley subsidiary in Britain. According to Bloomberg, in fact, the discussions seem to be at an advanced stage.
What is frightening is that SVB is not the only financial institution with this problem, reports CNN. U.S. banks had lost $620 billion in "unrealized losses" (assets whose prices have declined but not yet been sold) at the end of 2022, according to the FDIC.
Democratic Sen. Robert Menendez, who is a member of the Senate Banking Committee, said he would not support a possible federal government bailout of Silicon Valley Bank (SVB).
"I am not ready to offer them a bailout. in any dimension I can imagine," Menendez said on NBC's "Meet the Press."