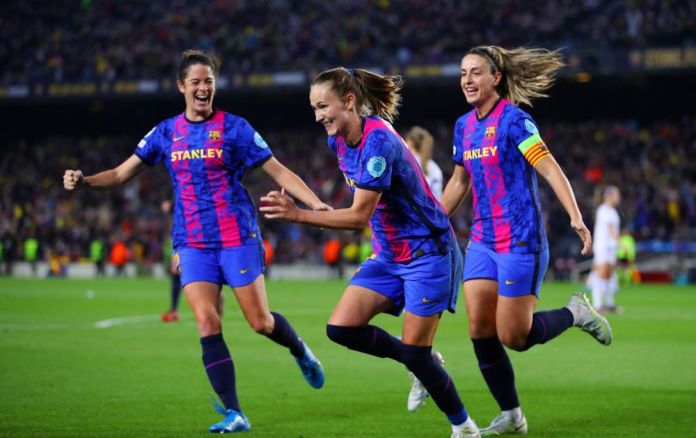 A historic match for football, emphatic Barcelona in the maiden Clasico never held at the Camp Nou.
In front of the record number for a women's match of 91,533 spectators, Blaugrana crushed Real Madrid 5-2 and in combination with the victory in Madrid (1-3) continued solemnly the course of defending the cup with the big ears they won last year.
The anticipation of the fans was hitting "red" in the last few days and this was reflected in the hundreds of Barcelona supporters who gathered outside the "Camp Nou" several hours before the start.
SCENES at the Camp Nou 💙❤️
(via @DAZNFootball) pic.twitter .com/MLVA0pM5xN
– B/R Football (@brfootball) March 30, 2022
< p> & nbsp;
Like this:
Like Loading …