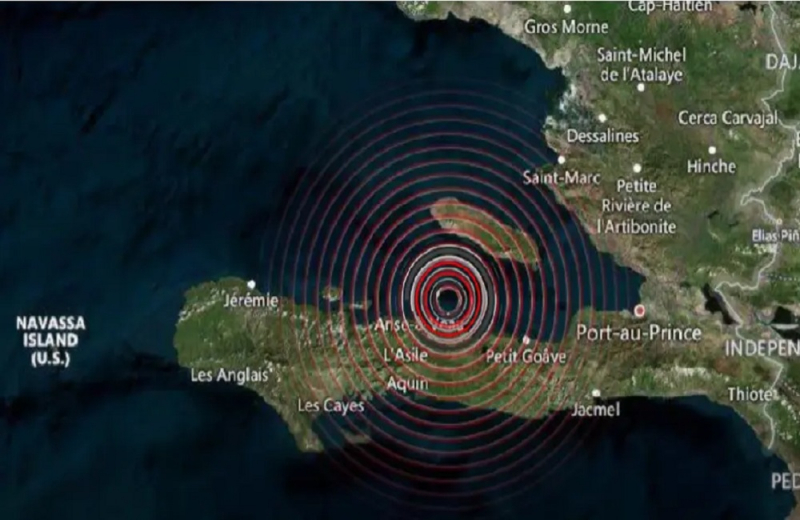 A magnitude 5.3 earthquake shook the southern peninsula of Haiti today, according to the US Geological Survey (USGS).
The epicenter was reported three kilometers south of Anjou a-Bo near the city of Le Cai, USGS reported. It was short but strong and was felt in the capital Port-au-Prince, according to an eyewitness.
"There is a general panic in Le Cai," said an eyewitness in the city. "All the school children took to the streets."
The head of the Civil Protection Service, Jerry Chandler, said in a statement that no damage had been reported, adding that investigations were continuing.
More than 2,000 people were killed in a magnitude 7.2 earthquake in August.