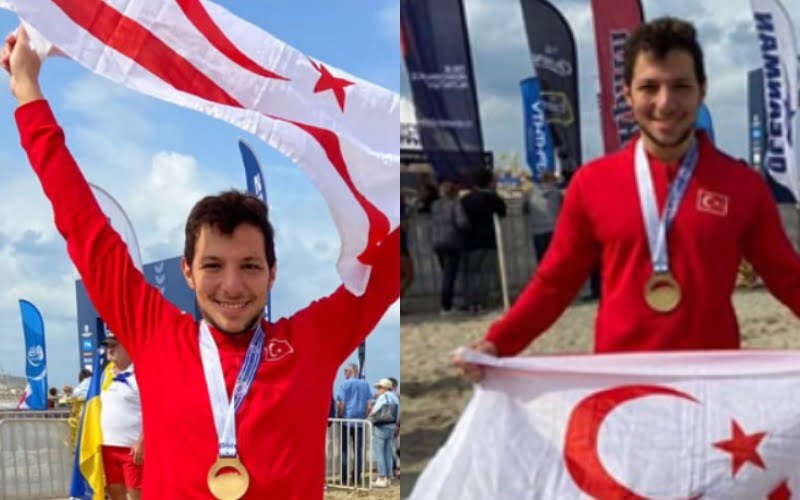 Turkish Cypriot swimmer waved pseudo state flag in Greece – Dogukan Ulac took part in swimming competitions without mentioning the country of representation
Download the CYPRUS TIMES APP! HERE for Android and HERE for iOS
A Turkish Cypriot athlete who participated in an event that took place in Greece waved a pseudo state flag >, writes "Kipris Postasi" on Saturday. There is no mention of the event, nor of its venue in the publication.
According to the publication, the Turkish Cypriot athlete Dogukan Ulacs took part in swimming competitions held in Greece, without mentioning the country of representation.< /p>
Mr Ulacs, who appears in a uniform bearing the Turkish flag, swam alongside Olympic women and managed to come first in the 20-29 age group.
It is added that the Turkish Cypriot athlete, who had the opportunity to compete in one of the biggest swimming organizations, shared his medal with a photo he posted on social media.