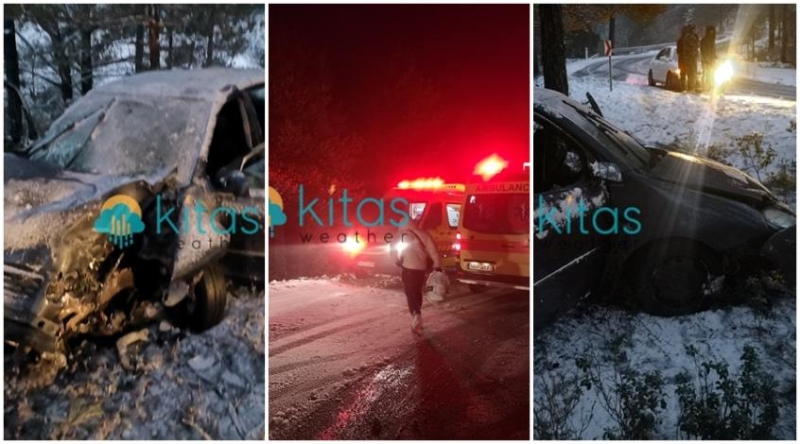 Several problems for the drivers, who chose to visit Troodos, were caused by the snowfall, as a result of which the intervention of the Police was necessary, in over 20 incidents.
According to the Police, the slippery and inaccessible roads in the Troodos region, caused various problems and accidents, with the Police rushing to help. Specifically, as reported by the Police, calls for help were received in 22 incidents, involving drivers who had stopped on the icy roads.
In fact, the Kitas Weather page published photos of a traffic accident in the Troodos region, calling on drivers to be especially careful.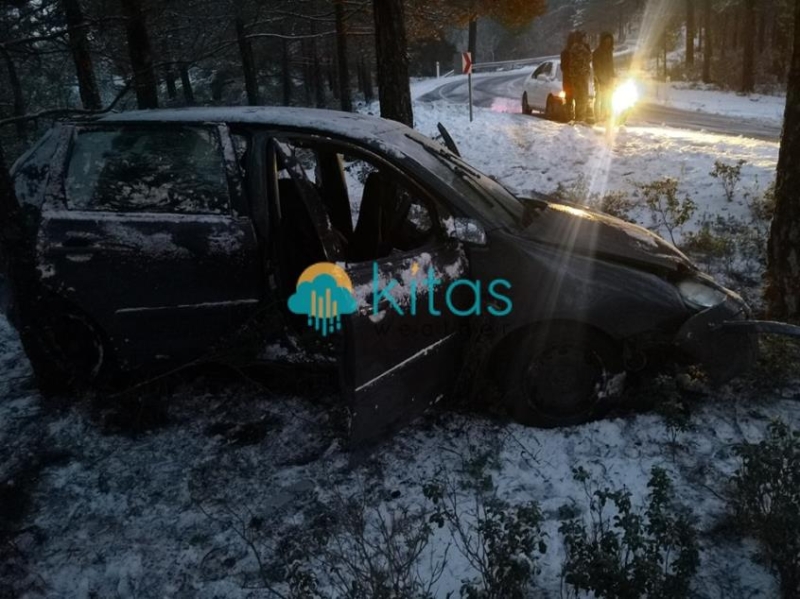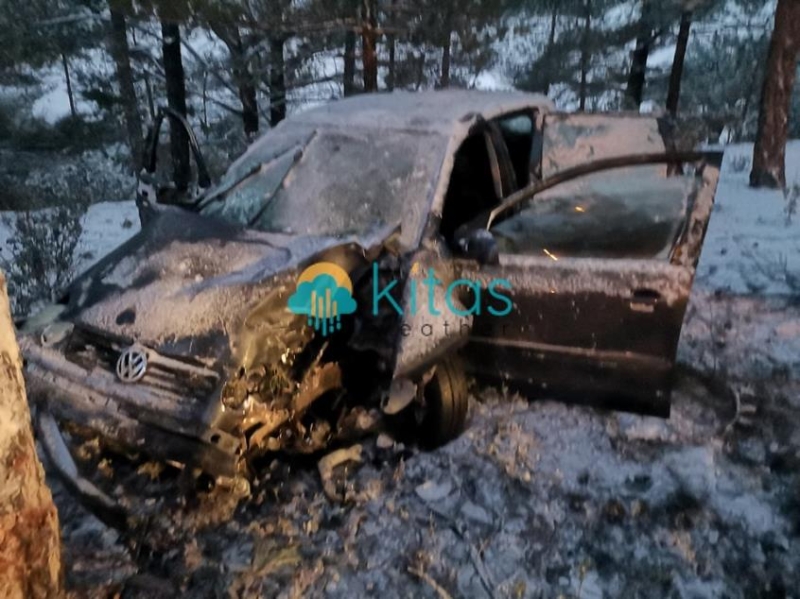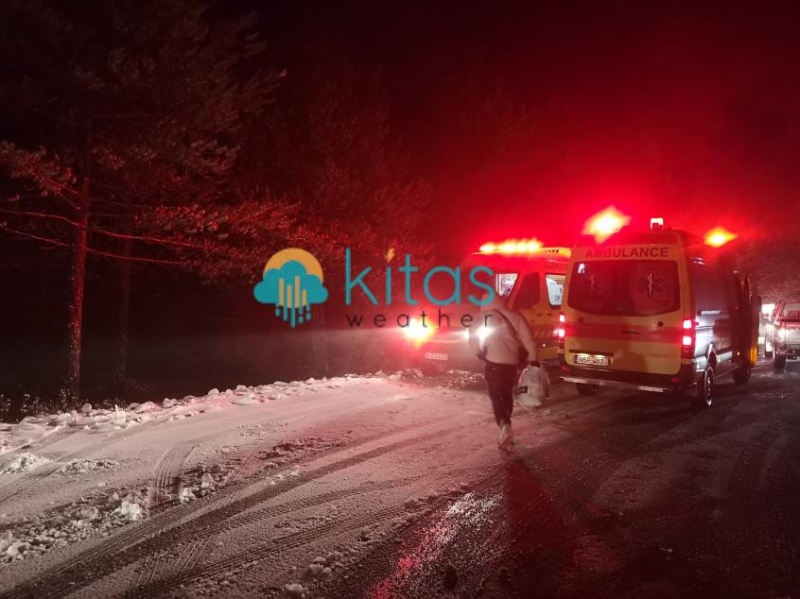 All roads are closed
Roads in Troodos are closed around 7:00 on Monday evening due to snowfall and accumulation of snow on the road surface, while also due to snowfall, roads in the mountainous areas of Morphou and Pitsilia are only open to vehicles with four-wheel drive or equipped with anti-skid chains.< /p>
Platron-Troodos, Karvouna-Troodos and Prodromou-Troodos roads are specifically closed to all vehicles.
Open only to vehicles with four-wheel drive or equipped with anti-skid chains are the following roads in the areas of Morphou and Pitsilia:
Saitta – Pera Pedi
Pera Pedi – Platres
Moniati – Platron
Omodos – Platron
Foini – Agios Dimitrios – Kaminaria
Pedoula – Pinewood – Kakopetrias
Kakopetrias – Karvounas
Pedoula – Prodromou
Prodromou – Lemytho

li>

Karvouna – Kyperounda – Agro
Paleichori – Agro
Paleichori – Aska – Fterikoudi
Fterikoudi – Alonas
Alonas – Platanistasas
Alona – Polystypo
Polystypo – Chantrio
Polystypo – Lagoudero
Alithino – Livadi
On the road network of urban areas, as well as on the highways, there are no particular problems, however, due to the rains that have occurred in various areas, special attention is recommended to those who will travel on the roads.
It should be noted that due to the prevailing winter conditions, the situation on the road network is changing. The public is urged, as before their journeys, to be informed about the condition of the roads through the announcements made public by the Police.