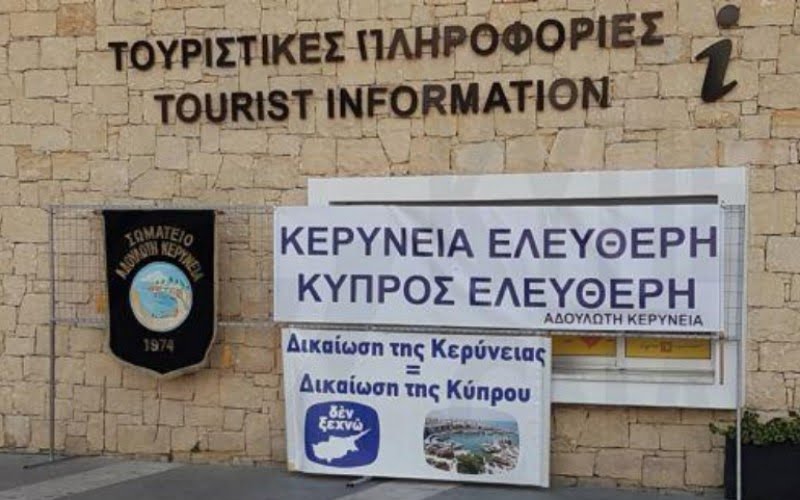 Aduloti Kyrenia speaks for "bizonal candidates" in the presidential elections – "The people must open their eyes and ears so they don't cry over ruins after the elections"
Download CYPRUS TIMES APP! HERE for Android and HERE for iOS
"The people must open their eyes and ears so as not to cry over ruins after the elections" says a statement from the union "Aduloti Kyrenia" which speaks of " bizonal candidates", who do not denounce, as he states, the concessions that have been made nor do they explain "the good and benefits" of the DDO.
In the announcement, in view of the presidential elections, reference is made to "bizonal candidates", party and independent candidates who are eligible – as noted – except for George Kolokasides, who promise the Cypriots, adding that the Greeks, Armenians, Maronites, Latin legal residents of Cyprus, refugees and displaced persons will not return to their homes and properties, and the Turkish Cypriots from the free areas , who by design were transferred to the occupied territories, will remain permanent usurpers of our properties together with the Turks, Europeans and other settlers."
The "bizonal candidates", he continues, advertise a solution " which the minority of 18% should be politically equalized with the majority of 82% of the population, that the guardianship of the governance of New Cyprus be ensured in Turkey through a Turkish constituent state and with the constitutional arrangements of the DDO.
The Turks , he claims, will control the Administration, life and everyday life according to the will of Ankara and the doors will be opened for the Islamization of Cyprus, resulting in its de-Hellenization.