Starting on June 20, this new commercial partnership will boost both leisure and business travel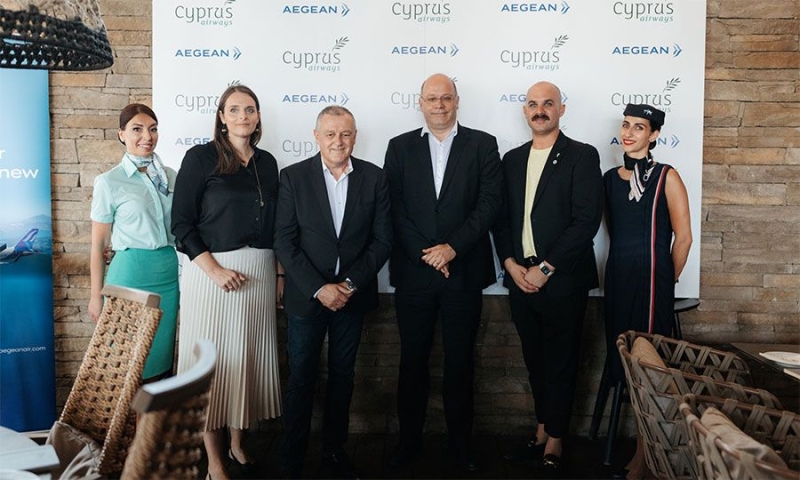 AEGEAN and Cyprus Airways today announced their partnership for codeshare flights, enabling their passengers to benefit from the increased connectivity of the two airlines and travel to and from Cyprus to an expanded network of Greek and European destinations .
Beginning on June 20, this new commercial partnership will enhance both leisure and business travel between Greece and Cyprus while offering customers of the two airlines improved routes and seamless connectivity between two countries and many other international destinations.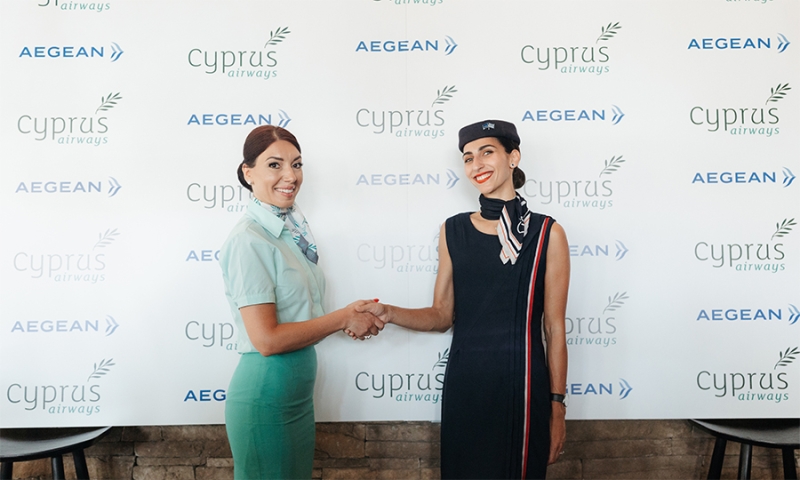 In particular, through this partnership, AEGEAN will offer Cyprus Airways flights to Paris, Rome, Milan, Beirut, Cairo, Yerevan, as well as all the Greek destinations it serves via codeshare, while the Cypriot carrier will henceforth offer codeshare code on all AEGEAN domestic network flights and on the company's flights to and from Madrid and Barcelona.
In this way, the available options are increased and the booking process is facilitated for the passengers of the two companies while maintaining a uniform baggage policy and other benefits including check-in.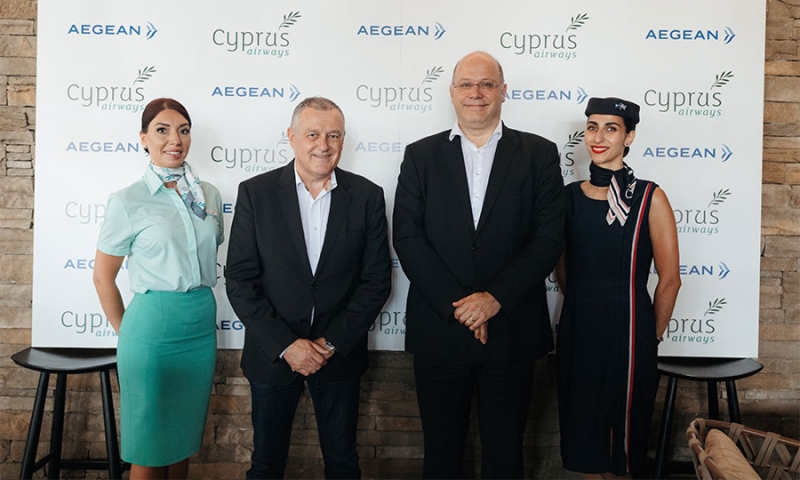 During the event held in Larnaca to announce the partnership, Paul Sies, CEO of Cyprus Airways, said: "The signing of this agreement is another milestone for the new Cyprus Airways. We are pleased to announce today the codeshare agreement with our neighboring Star Alliance member carrier AEGEAN, with whom we share a strong market reputation and commitment to customers. Both Cyprus Airways and AEGEAN have things in common, such as quality of service and customer satisfaction, which makes us ideal partners. This is an important day for us as we lay the foundations to further strengthen our partnership with airlines that share common values. At the same time, we continue our journey to expand our network in order to offer the Cypriot public new travel opportunities to Europe and beyond, while making it easier for travelers from all over the world to visit Cyprus. Together, both airlines will provide the best and highest quality services to people flying to and from Cyprus".
Roland Jaggi, Commercial Director of AEGEAN, added: "We are very pleased with this codeshare partnership as it will further expand our network and offer our customers even more travel benefits and improved connectivity. We look forward to working with the new Cyprus Airways and providing passengers of both airlines with services to an enhanced network of destinations. AEGEAN is steadily investing in Cyprus and in strategic partnerships that upgrade its services and allow it to meet the growing needs of its passengers".
Marina Spyridaki: Greater convenience for passengers
On behalf of Aegean, Marina Spyridaki stated to SPORT FM and the DIASPORA IDISSEON program that with this agreement the passengers of the two companies will be made easier, with many options and a better travel experience. He also emphasized that the flight network is multiplying for both companies.
Listen to the statements of Marina Spyridakis on the NEWS DISTRIBUTION