The Larnaca team once again gave answers regarding its perspective in the championship
AEK did its duty, which beat Karmiotissa 3-1 away from home, in a match for the 22nd matchday. Essentially, the Larnaca team gave even more value… to the three points of the previous match against APOEL, thus maintaining their difference from second place to four points.
Luis Oltra's group checked the pace of the match and although he showed difficulty in scoring a goal in the normal flow of the match, he finally found the answers from set pieces!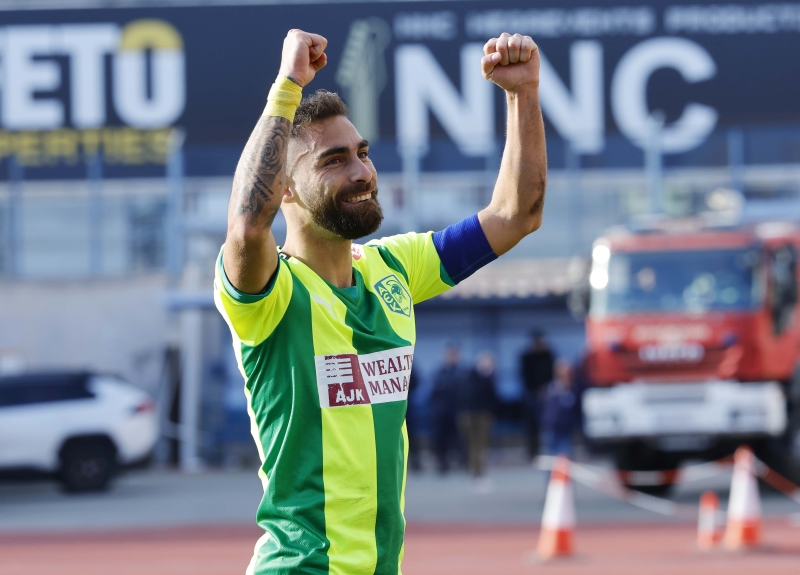 First it was the wonderful execution of a free-kick by Nikolas Englesou, while in response to the opponent's equalizer came the goal of Nemanja Nikolic who scored on his debut. Yes, the Hungarian's goal had a bit of luck (his coach also admitted it), but it should be noted that it was a phase that started after a throw-in, with the players of the Spanish coach exerting pressure and forcing the opposing defenders into mistakes. The 3-1 final was made by Pere Pons, who also scored from a set piece. After a free kick the ball was laid to Rafa Lopez, who hit the post, with the Spaniard scoring from close range.
Essentially, the match against the Polemidia team is yet another proof that the "yellow-green" have set-pieces in their repertoire… something very important against closed defenses. Of course, the most decisive thing is the will and stubbornness shown once again by the Oltra players, who did not flinch from the equalizer in the 45th minute, managing to get another three points at the end of the day.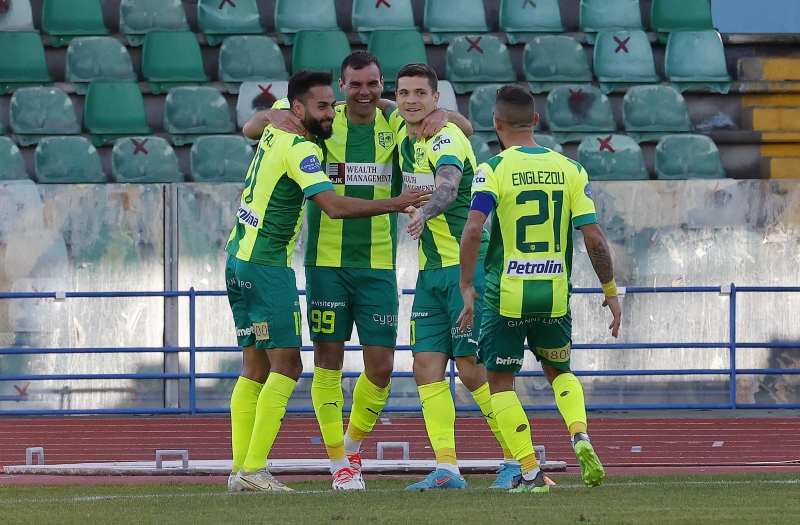 Regarding the individual performances, perhaps the best player for his team was Nicolas Englesou, who, in addition to the great goal, provided many assists both defensively and offensively. In addition, although everyone gets positive feedback… Kenan Pirits also deserves a special mention, who made another solid appearance and among other things did not let Karmiotissa open the scoring in the early stages of the match. Good impressions were also left by the unlucky Iakolis, who had a goal just before he was injured, while Gromov and Nikolic made their debuts (who, as we said, scored).
In conclusion, the experienced coach can say that in the Larnaca team they see game by game, without mentioning the goal of the championship, but the performances of AEK… send the message that they not only want to win the title, but also can!