Records are meant to be broken… and the Spanish forward is very close
No one can doubt his quality, his performances so far show the relationship he has with the opposing nets. The Spanish AEK forward is quite close to breaking his personal record for goals as the first round of the league is not yet over and he has already scored 10 times.
He is perhaps the only exception to the team's poor performance so far, as his individual performances are not consistent with AEK as a whole. The 30-year-old striker came to our island with the best recommendations and so far he is justifying the people of AEK who convinced him to sign for the Larnaca team.
A charismatic striker who was quite loved in the Netherlands in the colors of Willem. The Dutch team is an important "capital" for the Spanish striker's career as he had his most productive season with Willem. However, this is a thing of the past for Fran Sol as with the colors of AEK he seems to have found his "paradise" again. The 31-year-old striker did not show that he needed time to adapt to the Cypriot pitches as he was introduced to us very early on and indeed in an impressive way after the four goals he scored against Ethniki Achnas.
So far in 11 appearances with AEK's shirt he has scored 10 goals and leads the race of the first scorers in the league. His personal record in a year is the 20 goals he scored with Willem in the 2017-18 season. If he continues his good performances and receives help from his teammates, then he will break his personal record quite easily. always (see here) to keep him longer in their team.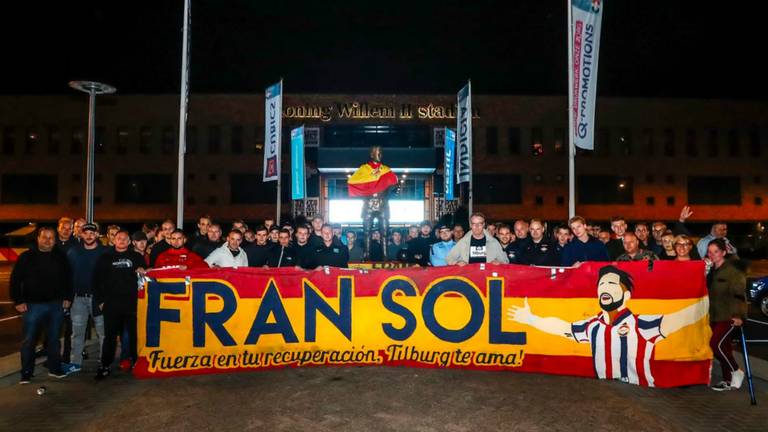 Source: www.kathimerini.com.cy