Italian-Cameroonian case that "photographs" the Nigerian project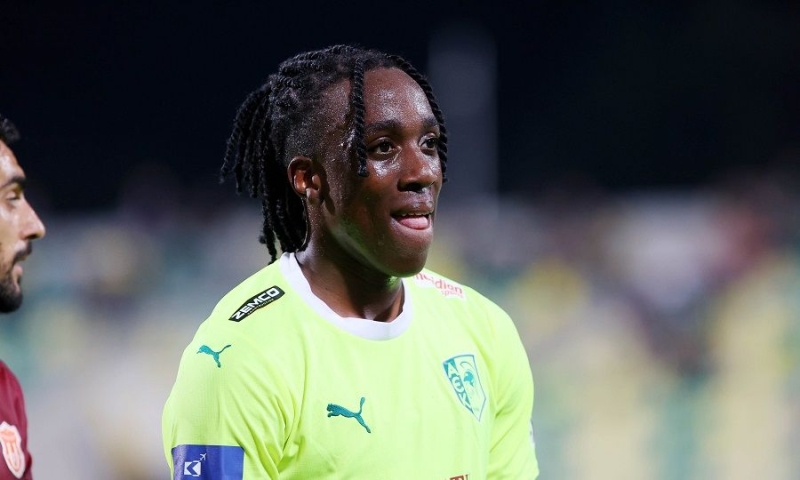 The 24-year-old forward left our island last January and is now an important unit in the Czech champion's roster and therefore needs no introduction. Now, on the other hand, the former player of the Juventus academies can count only four appearances with the "yellow and green", but it is no coincidence that he did not get a starting shirt in the last three.
He seems to be gaining Luis Oltra's trust quite quickly and anyone who has seen an AEK match in the past month can understand the reasons. Week by week he is adapting more and more to the new situation, creating a lot of problems for opposing defenses and learning the game of his teammates better.
Against Karmiotissa he was credited with his first assist (participating in Dimers' goal), while unfortunately he has not scored a goal so far, as opposing goalkeepers, mistakes and goalposts have stood in the way. However, he doesn't seem to shy away from trying his foot in almost every match, while it is worth adding that he is an extreme striker who, in addition to running… on the line, he also likes to press into the area, thus freeing up players for Sol.
We remind you that the Larnaca team acquired him on loan for a year from Odense, but with the right to buy. The agreed amount has not been disclosed yet, but the first sample is definitely positive and Tongia seems to be a very promising player at first glance.
In the case of Olatunji, AEK got around 800 thousand euros, with international with Italy's U21 also having the prospect of bringing in enough money for the coffers. However, it is understood that for this to happen our protagonist will have to continue his good performances and for their part the "yellow and green" will have to give the agreed amount to the Danes… "binding" him for the next few years!