Against the odds to qualify, as he did seven years ago in Russia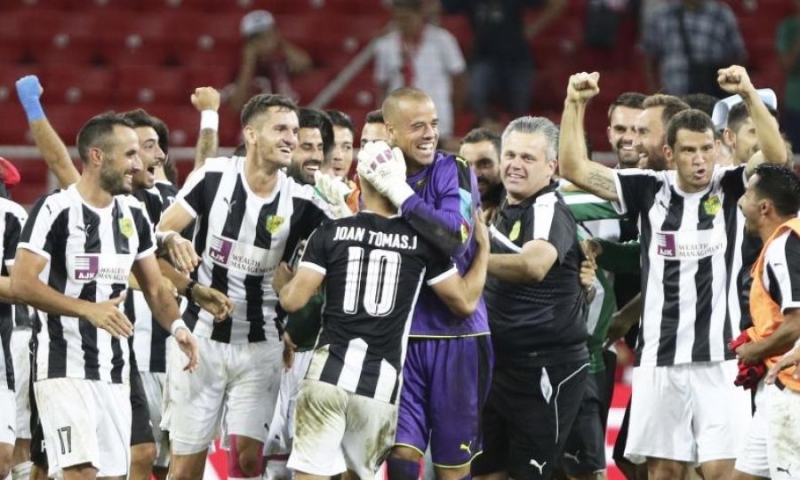 Theodoros Tsiolakis
AEK today face Maccabi Tel Aviv in Israel at 'Bloomfield Arena' at 20:00 in the second leg between the two teams for the 3rd qualifying round of the Conference League. The Larnaca team may be the underdogs, but they will be looking to walk away with the qualification ticket that will send them to the playoffs of the competition in question.
For many, today's game is reminiscent of the one against Spartak Moscow seven years ago, specifically on August 4, 2016. At that time, AEK was going to Russia as the big outsider, facing Spartak of the millions. The first game ended in a 1-1 draw, just like with Maccabi and they had to win the second leg in Russia to qualify, as they were eliminated with a 0-0 draw. In the end, AEK managed to leave with the qualification from Russia, since in the 88th minute Triskovski scored the only goal of the match and sent his team to the next round.
Today against Maccabi, everyone's wish is that Triskovski and AEK do what they did seven years ago in Moscow and get the qualification.
< p>As far as the competitive part is concerned, Katelaris, Englesou, Santos, Andreou, Stylianidis and Tziortzis are out.
Jose Luis Oltra cannot be ruled out to make changes to his original formation compared to the previous match, with Farage vying for a starting position, while it is possible to see Rafa Lopez on the bench and one of Kaptoum and Mama taking his place. In this case, the formation will also change and from 4-4-2 it will go to 4-2-3-1 or Triskovski will take the place of Lopez. While there is still a fairly real scenario to see Bruno Gama behind the striker and Farage on the wings of the attack.
A possible eleven is: Piric, Tomovic, Milisevic, Garcia, Sanchez, Ledes, Pons, Gama (Mamas), Giurzo, Farage, Sol
Match broadcast sponsor Stoiximan