The team of Larnaca welcomes West Ham in a historic appointment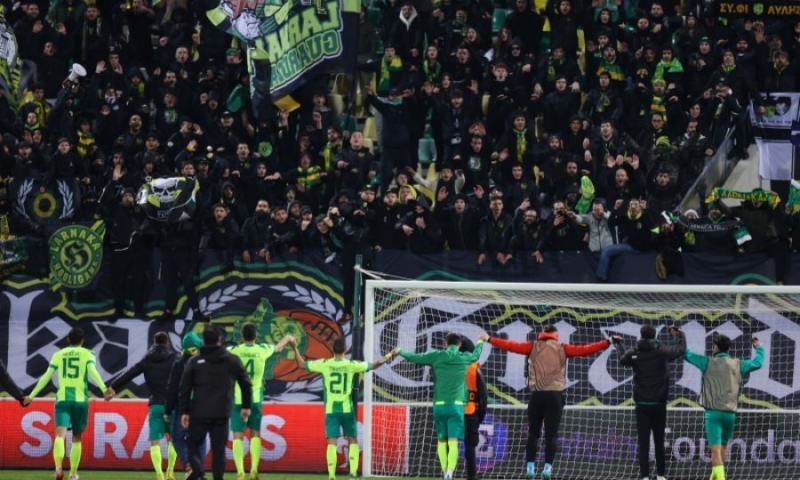 AEK has a date with history tonight, which welcomes West Ham for the "16" of the Conference League at 19:45 at "AEK Arena" and the only goal is to get a positive result , who will be able to defend it in England to get the qualification.
The Larnaca team tonight will have an extra weapon on their side and that is their crowd, who made every ticket available, selling out for tonight's historic game.
The "Arena" tonight will look like a "fireplace", as eight thousand AEK fans will be on the side of their team and with their own pulse will push it to get a positive result that will allow it to dream of qualifying for the "8" of the organization.
In the competitive part, Jose Luis Oltra does not count on the services of the players who are not on the list, Gromov and Gordincs, as well as the suspended Pons and Garcia, but also the injured Gourcho.
The Spanish coach, as he mentioned in his statements yesterday (see HERE) he will not change his plan, stressing that his players must be brave in defense and attack, but it is not excluded that he will make some changes in the starting line-up. Rafael Mamas, Omri Altman and Nemanja Nikolic are vying for a place in the starting line-up.
A possible XI is: Piric, Milisevic-Tomovic, Inglezou, Rosales, Ledes-Sanjurjo (Mamas), Triskovski (Altman), Farage , Iakolis, Lopes (Nikolic).
Whoever Jose Luis Oltra chooses, those who will start should not be afraid of the game and West Ham, but enter with passion and strength from the first minute, thin. As the Spanish coach also stated, nothing is impossible in football and especially with this year's potential that AEK has, it can achieve anything.