She wasn't who she should be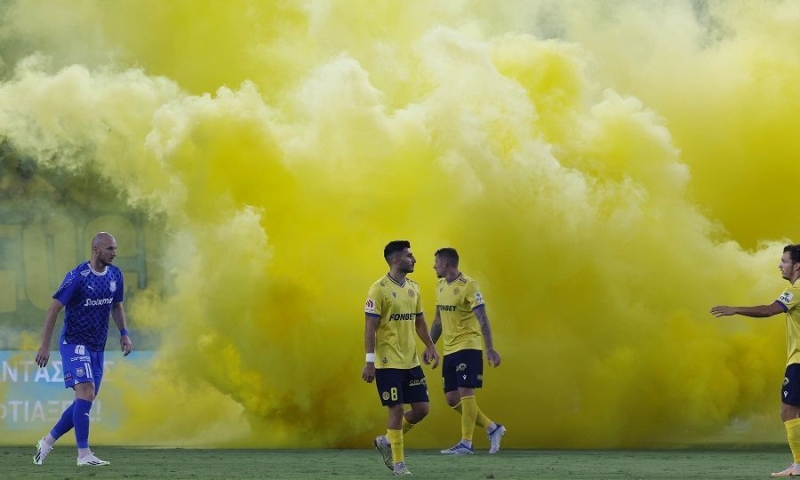 For one more game, AEL failed to get the desired victory. He lost to Apollon in the city derby, in a match that was clearly inferior to the circumstances.
The blue and yellow were completely harmless offensively, while defensively they made mistakes, and that's how the defeat came about. How disheartening AEL's image was in the derby is shown by the numbers, which never lie. He made two final all-and-alls in the game, and those in a five-minute span. The first came with Andreou's shot in the 50' and the second with Papafotis' place in the 55'. These were the moments when Christos Charalambous' players threatened the opposing goal. Several key players scored below average after making one mistake after another.
From then on, they were reduced to a passive role, mainly taking out defenses and trying to keep the Apollo players away from Muriel's goal. This did not happen, and thus fatefully came the defeat, the second in this year's championship.
A defeat that bothered a lot, since it came in a Lemesian derby, which has its own particularity. It is a derby where the world of the team expected to see passion and will to win. On the contrary, AEL appeared listless and sluggish on the "Alfamega" pitch. Something that was also commented on by the team's coach himself. Christos Charalambous spoke about the lack of passion from his players, and expressed his disappointment. The only ones who showed passion for the victory, were the 1500 AELists who were in the north horseshoe, and tried to help their team get something better from the game.
It has been said many times, that this series of derby, possibly showing the… ceiling of this year's AEL. So far, the blue and yellows seem unable to respond to these types of games, and will have to dramatically raise their performance in the upcoming derby against Anorthosis if they want to get back to winning ways.
As is normal, there is frustration. and bitterness about the appearance and the defeat, but the question now is that everyone has a clear mind and can see the next day calmly. Players and technical leadership must find the solutions, so that the team does not lose any more valuable ground, in the effort to enter the top six.