With the young and the 12th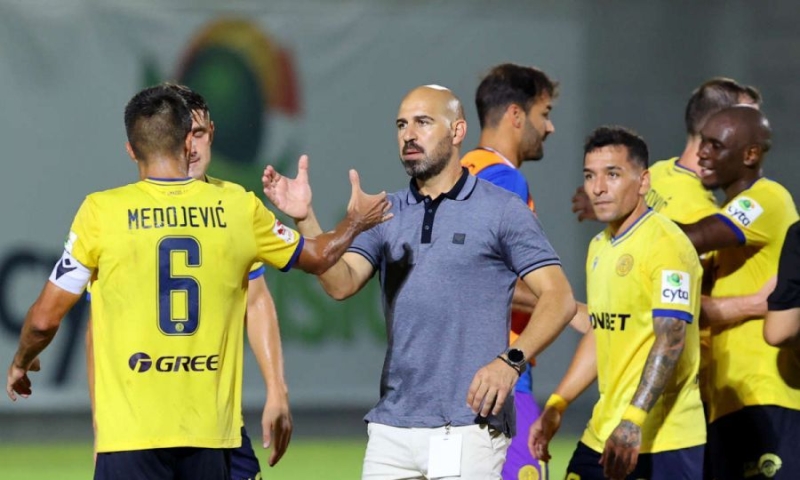 Today's day includes competitive obligations for AEL. The blue and yellow team host AEZ at the "Alfamega Stadium", with the sole aim of making it two in two and going even higher psychologically.
In no way will the game be easy, since Christos Charalambous knows that AEZ is a tough team and it will take a lot of effort to get the goal, which is the three points. In the effort that the Limassol team will make, they will have their 12th player on their side. The AELists are expected to be present in Kolossi to push their team to victory.
The Cypriot coach will have to deal with two absences, but he will also have two additional options in his hands. The suspended Degoest and the injured Jalma are out, but the new transfer acquisitions, Srnic and Hedi, are normally in the squad.
As for the starting line-up, Oliveira is expected to be kept under the posts, while as central Sotiriou and Filipovic will compete as a defensive duo. Franzis is expected to take a position on the left end of the defense and Tsouka will be on the right.
In the midfield will be Mendojevic and Mars, while in front of them it is possible that Morsai will be retained. At the ends of the attack, Moreira and Andreou have the lead, while Makris may be retained at the top.
Mendoza is also knocking on the door of the eleven, who is clearly more competitively ready compared to the premiere. From there, the two youngsters, Srnic and Hedi, cannot be ruled out to play in the match and make their debut with the blue and yellow.
Evi Christodoulou