Change and the time it takes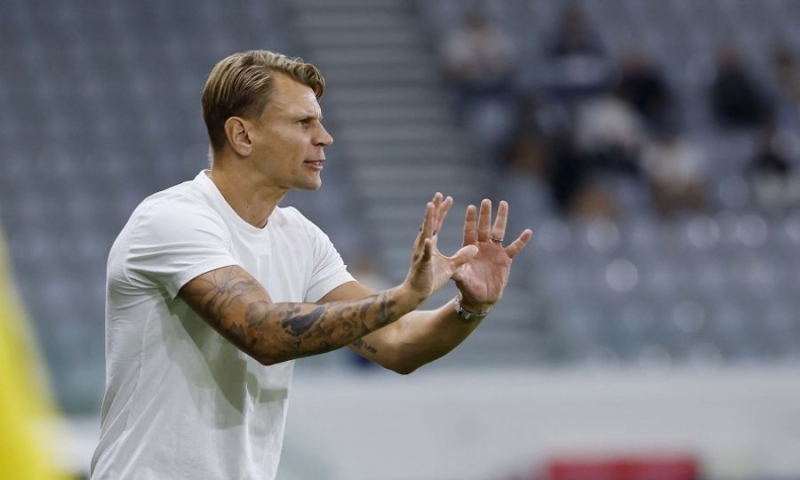 A different AEL, as far as the formation is concerned, we saw in the match against Karmiotissa. The blue-and-yellows lined up in a 3-4-3 formation, a formation which is… characteristic of Toni Koskela.
This particular system is the one that the Finn prefers in his teams, and he tried it for the first time in his 3rd game on the bench of the Limassol team. In general, it seemed that his choice with the trio in defense worked quite well, since in the first half mainly the defensive line kept Karmiotissa's attackers at bay and they were not seriously threatened.
From then on, in replay, AEL was not as good and faced issues in defense when the visiting team started to press, as a result of which they also accepted the decrease in the score and became… stressed until they got the three points.
Naturally, it will take time for the players to learn the 3-4-3 if Toni Koskela wants to continue using it. It is not the easiest thing for footballers to have to adapt to a new way of playing and the Finn knows this very well. In every match he will try to add new elements to AEL's game, to match his own philosophy.
Now the blue-yellows enter a series of three derby matches, and the coach of the team is asked to decide if he will maintain the specific system or if he will try something else until he finds the formula that suits his team.
In the competitive part, it will be difficult for Gerolemou to make it to the derby with APOEL, who was forced to change and is dealing with a muscle problem. They are awaiting test results to clarify his condition. If he does not make it definitively, it will be a loss for the Limassol team, since against Karmiotissa he was one of the players who stood out by giving two assists. Mendoza is back at the disposal of his coach.