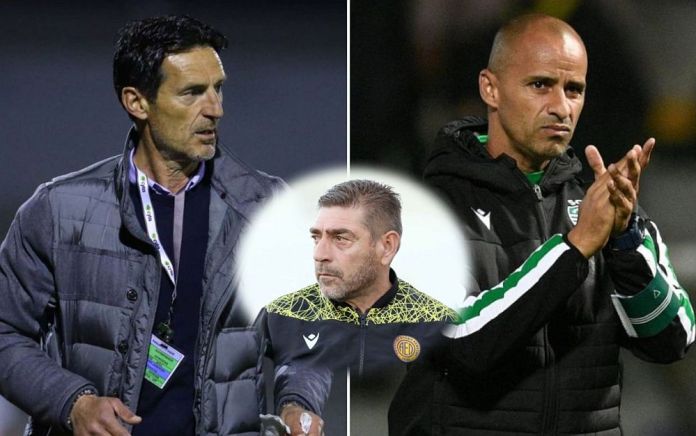 Five months after the replacement of Dusan Kerkez with Savvas Pantelidis, AEL is again looking for a coach.
Although it seemed that the blue and yellows were close to an agreement with the Greek for the renewal of their cooperation, finally their paths & # 8230; They separate.
The first names for the succession of Pantelidis have already started to be heard and according to the information, Chedomir Janevski and Jorge Silas are high on the list of the Limassol administration. . Does the scene remind you of anything?
These are the two coaches who were said to be the favorites for the position of AEL coach, after the "divorce" with Kerkez on December 6 and something similar is happening now. Then, both cases were shipwrecked and the blue and yellows turned to Pantelidis, but with the two coaches & # 8230; are back in the spotlight, for the replacement of the Helladite now!
, but his commitment to the South African national team (assistant coach) was an inaccessible obstacle, while Silas (was free) told his former team that he was waiting for a proposal from a better league.
Now it is most likely that the management of Andrea Pantelidis & # 8230; knocked (through Luciano Bebe) again the door on the two coaches and it remains to be seen if there will be a positive outcome with one of them, without this meaning that other names are not evaluated.