It is not so much the defeat as the situation of Franzis and Berahino who left with a problem
AEL left "Antonis Papadopoulos" pleased but disappointed, having suffered a defeat (2-0) by Anorthosis. The "blue and yellow" saw Frantzis and Berahino leave with an injury problem and are in "hot coals" ahead of the final in the Cup.
The Limassol team started the match better after putting pressure on the opponent and did not allow him to become a threat to Muriel's hearth. However, despite the supremacy of the Charalambous group, it did not manage to transform its supremacy into goals.
The 2nd half was completely different for the Limassol team as they retreated in the field and allowed the opponent to take the lead in the 57th minute and clean up the match in the 90th + 2nd minute. .
Despite the unsuccessful result, the people of AEL are focusing their attention on Franzis and Berahino who left the match with an injury. The former was injured in the 64th minute of the match in a duel with Correa and was left out, giving his place to Pantelis. When he left the field, the Cypriot full-back appeared to be suffering something that particularly worries the "blue and yellow".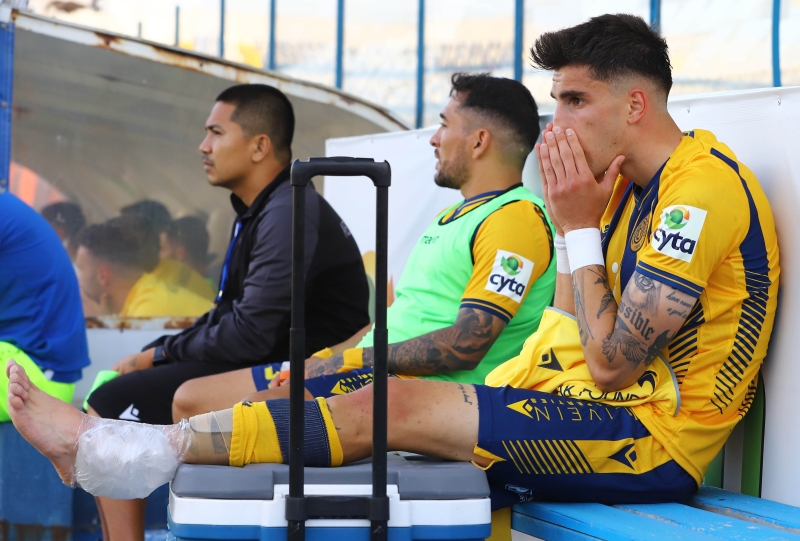 As for Berahino, he also left with a problem in the 90+2', unable to continue, leaving his team with 10 players for the remaining minutes.
Consequently, AEL is focusing from now on on the injured and on whether they will be available for the grand final on May 24 against Omonia in the GSP.
However, in his statements, Christos Charalambous (see HERE) expressed his strong concern for the two football players… whose condition is expected to be clarified from Monday.