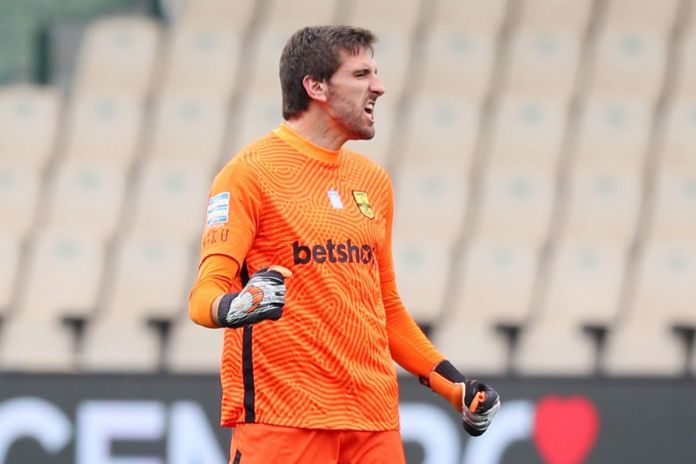 Within a few hours, a new post from Greece – again from sport24.gr – brings a second player from a Greek team to continue the new year at APOEL.
After Dalsio (read HERE) Julian Cuesta is also said to have responded positively to the proposal of the blue and yellows according to the said reports.
The Spanish goalkeeper, who is in For the last four years on Aris, it was rumored that he was on APOEL's list two years ago (summer 2020), but then he had finally renewed his contract with the Thessaloniki team.
The post:
"Julian will continue his career in Cyprus Cuesta with the goalkeeper of Aris saying yes to the cooperation proposal submitted to him by the Cypriots.
APOEL had in its sights the experienced Spanish goalkeeper from the moment who had not renewed his contract with the team of Thessaloniki and had long submitted a proposal for a two-year contract.
The Spanish goalkeeper was a member of the team of Aris from the summer of 2018 and for the last four years he was a key and irreplaceable player in the team of Thessaloniki with 114 participations in the championship, Cup and Europe.
Now and then for four years he is preparing to say goodbye after the last game against PAS Giannina on Tuesday (15/5) night ".
Like this:
L ike Loading …