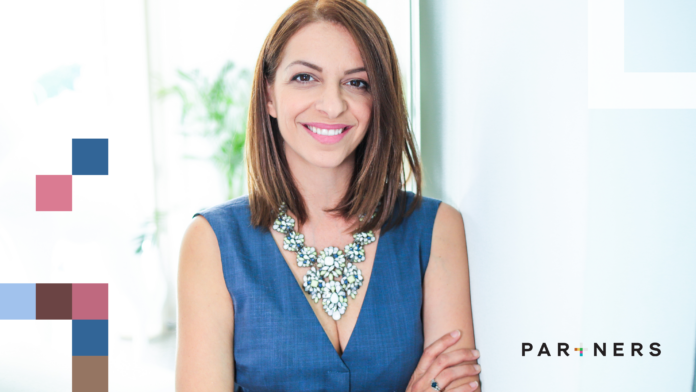 *From Anthi Passii, Business Development Director, Partners Connected Communications
It is almost impossible to talk about the future of communication without mentioning artificial intelligence technology. To be honest, it's almost impossible to talk about anything without mentioning it.
It's a topic discussed at almost every conference, every article, every plan for the future, regardless of industry, and that's a proof of how much technology and artificial intelligence have already begun to affect our daily lives, at work and in our personal lives.
As marketers and entrepreneurs, we must not only follow these developments, but study them, explore them, and apply them in a way that will bring benefits, no matter how much it scares us.
Our industry is one that is always being disrupted by the "next big trend". Starting from the era when the printing press began to change the way we can share information, to the internet and digital communication, which allows us to create hyper-personalized communication and effective, measurable campaigns.
< p>So now, we are on the cusp of the next big change. The AI ​​Revolution. There is no doubt that AI will impact the way companies and marketers create impactful communication. This is now expected and perfectly reasonable. What we should do, instead, is explore all the possibilities that this technology offers us and start experimenting with the tools that promise to make our lives and work easier.
The possibilities they are huge. Even bigger and more than we can even imagine. Since November 2022, with the launch of ChatGPT, the field of artificial intelligence has developed rapidly. Almost every day there is a new piece of news, a new software, a new software, a new application of artificial intelligence, and the truth is that we can feel overwhelmed.
What we need to remember as communication experts is that with artificial intelligence we have the opportunity to unleash new levels of creativity and efficiency if used judiciously and responsibly. It is also important to remember that human intervention and supervision is very important, not only to achieve the desired results, but also because it is the human who possesses the local knowledge of a brand, the details and the insights concerning the Cypriot consumer. All the crucial information for planning and implementing a successful communication strategy.
At Partners Connected Communications, we've started using some of the most popular AI-powered tools, and our experience has been overwhelmingly positive. For example, our creative team brings to life all those images in their minds that words can't quite describe and stock footage can't fully capture. With the help of Midjourney, we create storyboards that leave very little to the imagination, just when clarity is critical to creative and strategic decision-making. We have also enhanced the creativity of our internal and corporate communication with the use of AI technology, with a recent example of the depiction of women in the Partners team, through the eyes of AI, on the occasion of International Women's Day, etc. Innate curiosity, a spirit of discovery, and an enthusiasm for the new and the possible drive the Partners team to continually leverage AI tools in new ideas and applications. Through such tools, we have seen increased time efficiency, enhanced creativity, alternative viewpoints, allowing us to invest more time, more resources and more energy into what only we, as humans, can offer our clients. The ones that will make a difference and offer game changing communication. Strategic and critical thinking, understanding cultural continuity and its modes of expression, and building relationships.
I invite you to resist the complacency of the familiar and explore the possibilities of AI with an open mind. The new, the different, the disruptive, can empower creative companies rather than stifle them, but only if they are prepared to adapt quickly and intelligently.