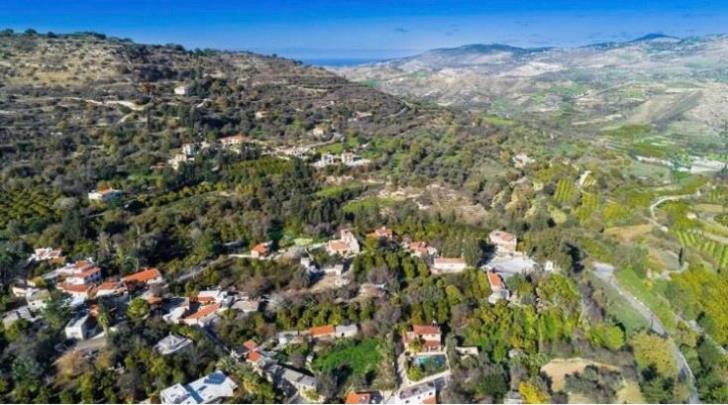 Insider / ΚΥΠΕ
The Ministry of Tourism on Friday presented 12 Grant Schemes that aim to make Cyprus among the 30 most developed tourism countries in the world by helping local authorities, organizations and companies to improve their services and attract more visitors.
With these 12 plans, according to the Deputy Minister of Tourism, Savva Perdio, "now the water is well into the ditch for a Cyprus better tourist than the one we knew in recent years, a Cyprus that we hope will be among the 30 most developed tourist countries in the world. "
In an online video presentation, Mr. Perdios said that these Plans were being developed for many months, in the midst of a pandemic, with the vision of his Ministry to be next to those who can benefit from all this work, which, as he said, became "good believe it ".
"We have visited almost 300 communities and municipalities throughout Cyprus and we believe that these projects are not only targeted and easy to use, but also projects that include all companies that will be interested," he said.
These Plans aim at the five pillars of the National Tourism Strategy, he added, which is to make Cyprus a full-time tourist destination, but also a higher quality, digitally smart one that respects the environment and where the entire population can benefit from what it has to offer. tourism.
"So in this context and with this goal, we are all moving in the direction together with these Plans," he said. He stressed that the Plans are not only for traditional tourist areas such as coastal, but also for mountainous, remote areas, and the countryside. They also concern special forms of tourism, he said, "which are very important for us and a big bet so that we can reach this country in the coming years, as much as necessary, to call our country a real full-time tourism."
The main objectives of the Plans, according to an announcement by the Ministry of State, are to upgrade the country's tourism product, to extend the tourist season, to upgrade and / or create infrastructure related to special forms of tourism, to attract visitors – Cypriots and foreigners – to rural areas, mountainous and remote areas, the support of companies / persons active in handicrafts and wine gastronomy and the promotion and promotion of Cypriot handicrafts and wine gastronomy as part of the authenticity of the destination.
The Projects concern grants to encourage projects for the quality and aesthetic upgrading of beaches (2020 – 2022), events related to wine gastronomy and local products through an aid program (DE MINIMIS), organization of international sporting events in Cyprus (DE MINIMIS), for foreign teams, clubs, associations, and federations for training and preparation in Cyprus (DE MINIMIS) and for the certification of recreational diving service providers in Cyprus (2021 – 2022).
They also concern a grant for the organization of familiarization trips for the special forms of tourism in Cyprus, for the creation, upgrade of infrastructures / facilities in order to upgrade the offered product concerning the special forms of tourism, for the organization of conferences / meetings in Cyprus, and for travel / incentive organization in Cyprus.
Grants are also offered for the digital transition of providers of special forms of tourism, but also for the hosting of cruise ships in Cyprus (DE MINIMIS).
The State Department also offers a grant for visitable handicraft and wine gastronomy workshops through the De minimis Support Program (DE MINIMIS). As mentioned in the presentation, there is no possibility of submitting new applications for this Plan at this stage since the fund has been covered with applications submitted at the end of 2021, but in case of additional funding, the State Department will make an announcement.