Many city authorities around the world are cracking down on short-term rentals for fear of rising rents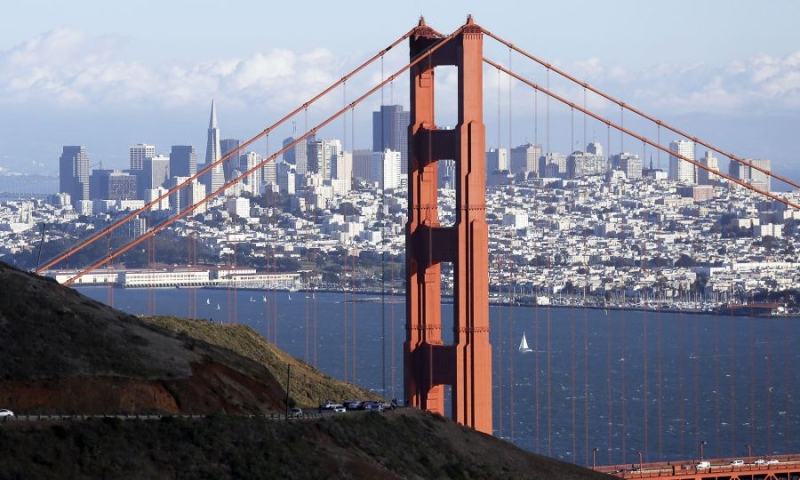 Barcelona has banned all short-term rentals, while San Francisco and Seattle limit the number of properties a host can list. [A.P.]
Fifteen years after the establishment of the Airbnb platform and the global boom it sparked in short-term residential rentals, the regulation of this housing sector remains a challenge for local authorities and governments around the world. As tourists return and Airbnb profits are forecast to top market estimates for the third quarter of 2023 (between $3.3 billion and $3.4 billion, according to Refinitiv data), Airbnb hosts from Copenhagen to Catalonia is trying to avoid regulations, with the authorities experimenting at the same time with a multitude of measures.
Dallas, for example, has blocked vacation rentals in residential neighborhoods, Barcelona has banned all short-term rentals in private homes, while San Francisco and Seattle limit the number of properties a host can list. Others reduce the number of nights a property can be rented in a year (90 in London, 120 in Paris) or set a minimum number of nights a property must be rented (Honolulu visitors must book at least 90 days). All of these regulatory frameworks are rooted in the same fundamental fear: if platforms like Airbnb, TripAdvisor, VRBO, and Flipkey are left unchecked, rents will rise, locals will be displaced, and popular neighborhoods will become chaotic. The Economic Policy Institute in 2019 concluded that these concerns are real, and the money brought in by these services is offset by a shrinking long-term rental market and declining hotel tax revenues.
"We've worked with more than 1,000 governments around the world on clear and fair rules for short-term rentals," insists Theo Jedinsky, Airbnb's global director of policy. The company cites the launch of its City Portal data tool in 2020 as evidence of its commitment to collaboration. The dashboard gives local governments access to information about guests and hosts, monitors the impact of rentals on the local housing market and helps municipalities create regulations. It can also provide approximate locations for listings that violate rules. So far, more than 350 cities and tourist agencies have signed up, while around 80% of its top 200 markets worldwide are subject to regulation, Airbnb points out. Even owners who follow the rules, however, have the flexibility to keep their properties off the long-term rental market by mixing short and medium-term stays. Hosting companies like Houst offer hosts tips on how to use peak periods for higher-paying short-term rentals and then rent out their property for the rest of the months. Such maneuvers may not break the law, but they still squeeze housing supply.