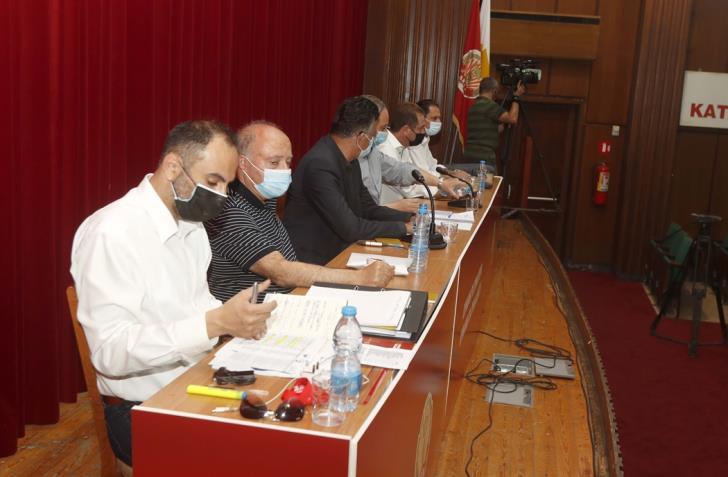 & nbsp & nbspΦρίξος Δαλίτης & nbsp; & nbsp;
Stefanos Stefanou came forward, lifting the weight to convey the rationale of the decision of the Central Committee to propose the candidacy of Andreas Mavrogiannis, to the party base groups. The leader of the Left party entered a marathon of public interventions yesterday morning, proposing the arguments with which the plate was tilted during the judgment of the leadership and the members of the Central Committee towards the former negotiator.
< p>What stood out yesterday was his report on at least three cases of resignation by Andreas Mavrogiannis to President Anastasiadis. Sources from the environment of the potential candidate of the Left party, confirmed to "F" the reports of Stefanos Stefanos, talking about two cases of resignation during and after Crans Montana, as well as once again after the re-election of Nikos Anastasiadis … & nbsp;
SEE ALSO: & nbsp;
Mavrogiannis responds to Achilles with an inquiry by the Auditor In the base teams of AKEL's name Mavrogiannis Andreas Mavrogiannis resigned as negotiator
The same sources noted in "F" that from his position a negotiator must declare what is in the interest and serve the well-meaning of the case of our place. A position that wants to respond to the voices of protest heard in the AKEL area that is a choice of close associates of Nikos Anastasiadis. This point seems to be the main pillar of the promotion of Andreas Mavrogiannis by Hezekiah Papaioannou. & Nbsp;
The leadership of the party from Sunday night has to face strong reactions that are recorded mainly in the media social networking by party members and members of the wider Left. Even the echo of the KE session and the background that preceded it is intense.
Achilles Dimitriadis also opened a front with AKEL, who attacked both the party leadership and Andreas Mavrogiannis, calling on the General Auditor to check his bonuses. Andreas Mavrogiannis raised his glove inviting the General Accountant and the Auditor General to give all the information concerning him. >