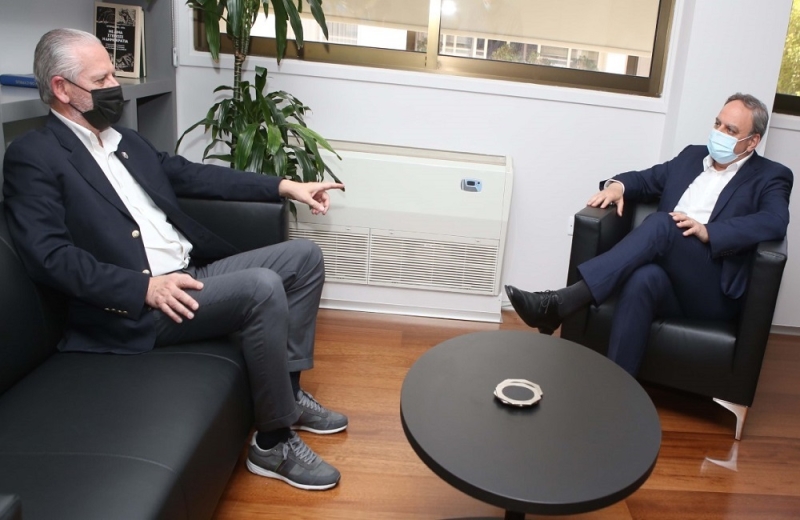 Stefanos Stefanou neither denies nor confirms the information that AKEL wants to have Andreas Mavrogiannis high on the list of his final options for the presidency. At the same time he states that "soon I think we will be able to say more things".
Asked, after a meeting with the president of EDEK, Marino Sizopoulos, whether Mr. Mavrogiannis is indeed a personality who can meet the criteria of the party in order to be tormented by the final crisis and decision of AKEL, Stefanos Stefanou did not want to comment on "anything to do with names. You know very well that AKEL has its procedures and is in these procedures. "It will continue these processes, which are at an advanced stage," he said. Therefore, he added, "I will not comment on this name as I have not commented on other names I have been asked about. I think we will soon be able to say more. "
Moreover, in relation to his meeting with the president of the Movement of Social Democrats-EDEK Marino Sizopoulos, Mr. Stefanou said that it is part of the contacts that AKEL makes in relation to the presidential elections. "It is known that AKEL has set a goal in this presidential election to end the alarm government and to elect a President and a government with a progressive program to face the many and serious deadlocks caused by the alarm government in the country. To end the broadcasting of Cyprus abroad with the rise of entanglement and corruption, under the responsibility of the government. To be able to regain our credibility internationally, which unfortunately does not exist, but also to solve the multiple problems that exist at the level of society and the economy. In order to open a new perspective in the place ", he noted.
With Mr. Sizopoulos, they exchanged views on these issues, but also in relation to the presidential elections and have agreed to stay in touch, as he mentioned.