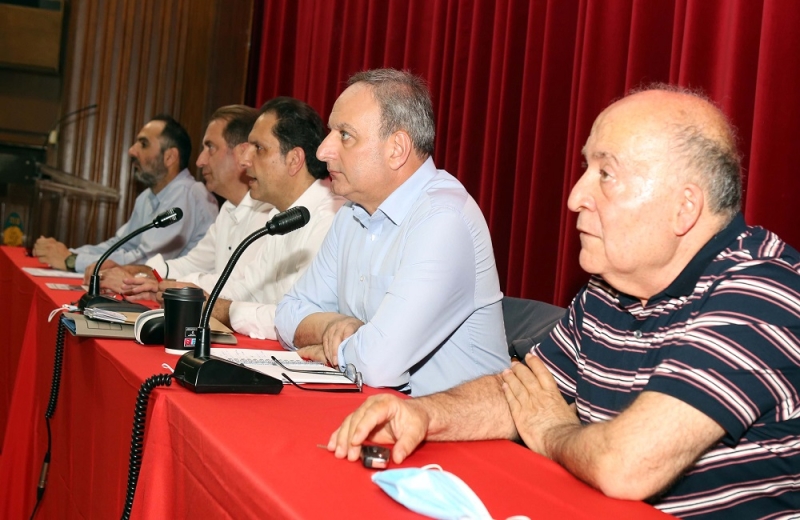 With 94 votes in favor and 1 against, the Central Committee of AKEL today confirmed the candidacy of Andreas Mavrogiannis in the upcoming presidential elections. As politis.com.cy is informed in numbers, the turnout of AKEL members in the party base groups was 4,000 out of 10,500 members, ie 35%.
Announcement of K.E. states specifically:
The Central Committee of AKEL met today and evaluated the result of the dialogue and the indicative vote on the proposal to the members and friends of the Party in relation to the Presidential Elections. The suggestion in support of the independent candidacy of Andreas Mavrogiannis was accepted by the members of AKEL with a percentage of 78%. AKEL, the Central Committee today ratified the proposal to support the candidacy of Andreas Mavrogiannis and puts it before the extraordinary Pancyprian Conference. The decision was taken with 94 votes in favor and 1 against.
The Extraordinary Pancyprian Conference to be held on Sunday, June 5 will take the final decision by secret ballot.
As informed by politis .com.cy, for the 2018 presidential elections, the turnout in the local party groups was 28% and in 2013, 32%