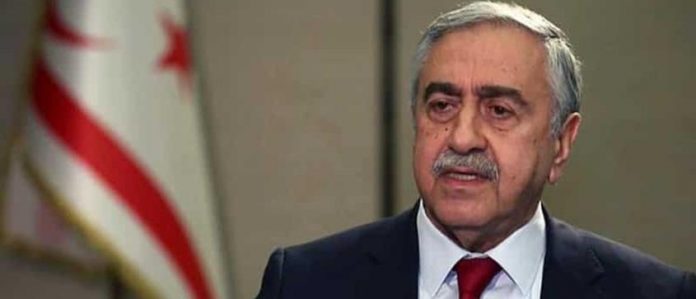 "There is a process of turning the pseudo-state into a province of Turkey, which is becoming increasingly apparent in the face of unresolved issues," said former PKK leader Mustafa Akinci in an exclusive interview with journalist Issu Basri Akter and Yeni Duzen. published in sequels.
According to the GTP, Mr. Akinci said that the dependence of the occupiers on Turkey is increasing more and noted that his disagreement with the Turkish government is in the essence and not in the details.
Recalling that he was severely attacked when he described the Crimean example as a catastrophic scenario, when asked if the pseudo-state would be annexed to Turkey, Akinci said that "this is what is really being pursued, this is the goal in the back of the mind."
Regarding the 20-year rule of the AKP in Turkey, Mustafa Akinci said that initially there was a desire to abandon the policy "non-solution is solution" in Cyprus, but after a period of liberal and more democratic, a process began that led to "one power and only man ". According to Mr. Akinci, now is a different period of AKP during which the democratic processes in Turkey were suspended, the prisons were filled with writers and politicians and the interventions in Cyprus increased much more.
He added that the AKP-MHP government in Turkey has focused on not losing power and "in order to be re-elected in 2023, nationalism will be further instigated through Cyprus".
Referring to the interventions in the "presidential elections" in the occupied territories, Mr. Akinci said that MIT invited the director of his office to Turkey and when he did not go, an MIT delegation came to the occupied territories and met with him with his knowledge. Akinji.
The message sent to him from Turkey, he said, was to withdraw from the "elections" because he would not win and that even if he did, he could not stay in his place.
"After me came the KEE," he said, adding that it had been decided who would become the party's president and "prime minister." That is how the "prime minister" was appointed, he said. "That is, work has now begun to be done through appointment."