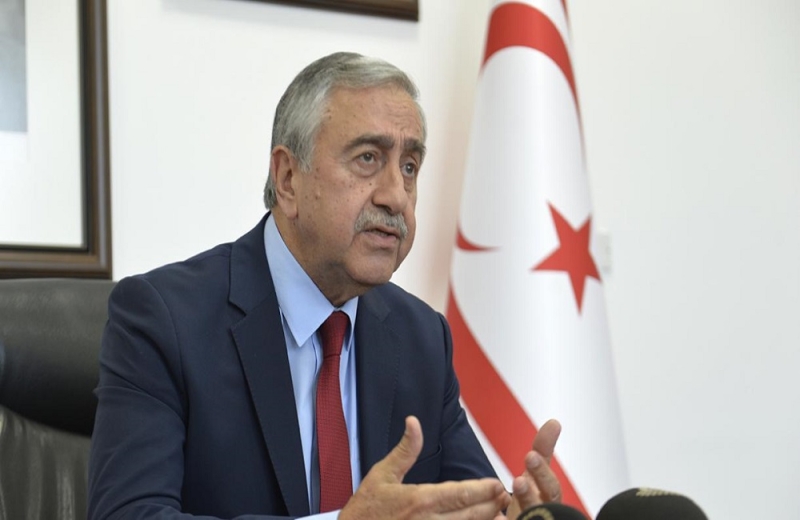 Former Turkish Cypriot leader Mustafa Akinci, Turkish Republican Party leader Tufan Erhurman, People's Party leader Kudret Ozersay and Communist Party leader Cemal Ozgit have criticized the on the issue of Varosi, as broadcast by the Press and Information Office.
According to the Turkish media, Mr. Akinci stated that this effort is condemned, as it does not receive support from international organizations. "It is a policy far from all logic to drag Cyprus into a complete impasse," he said in a post, in which he also claimed that this development "provides the Greek Cypriot leader with an undesirable political comfort on the international stage."
< p>Tufan Erhiurman stated that the Turkish Cypriots want to be part of international law and pointed out that after the statements of "tbk officials" and the Republic of Turkey regarding Varosi, came the statement of the Presidency of the UN Security Council. "We have been saying for years: Is it possible to open Varosi before a comprehensive federal solution based on bi-communal, bi-zonal and political equality is reached? If done correctly, it breaks the status quo and creates incentives for a complete solution. If not done properly, it will cause new problems on the international stage. In order to do so correctly, it must be accepted that one dimension of the issue of international law relates to property rights in the context of ECtHR decisions and the second dimension relates to SA resolutions. "That's why the two steps need to be taken together," he said./p>
"As important as it is for a policy to be correct and consistent on paper, it is equally important that it is done correctly and in a timely manner and that we explain it correctly to the world. For the last seven years, we have been supporting the policy of opening Varosi to its former inhabitants under Turkish Cypriot rule, and when we came to power, we took the first steps in this direction. "This attitude has not changed today," he said, adding that they warned that if Varosi was opened without the necessary preparations being made and without detailed explanations being given through diplomatic initiatives on the international stage, there would be problems. "It simply came to our notice then. One step was taken without making the necessary preparations and without fully explaining to the world what we wanted to do. "The policy, that is, the opening of Varos, was right, but it became an unfinished and unprepared start," he said in a post.
" and the illegal airport in occupied Typo must be evaluated jointly. "For years, we have been emphasizing that if the opening of Varos is considered before a comprehensive solution, it should be done as a confidence-building measure, not as an autonomous element, and should be evaluated in a package that will include the opening of the ports of Erzurum and of Famagusta ", he said. He also called on Tatars and Erdogan "to abandon all approaches that would jeopardize the historical existence of the Turkish Cypriots, their legal rights and demands, and to act in accordance with the will of the Turkish Cypriot people and international law." >
Source: KYPE